By Keith Loria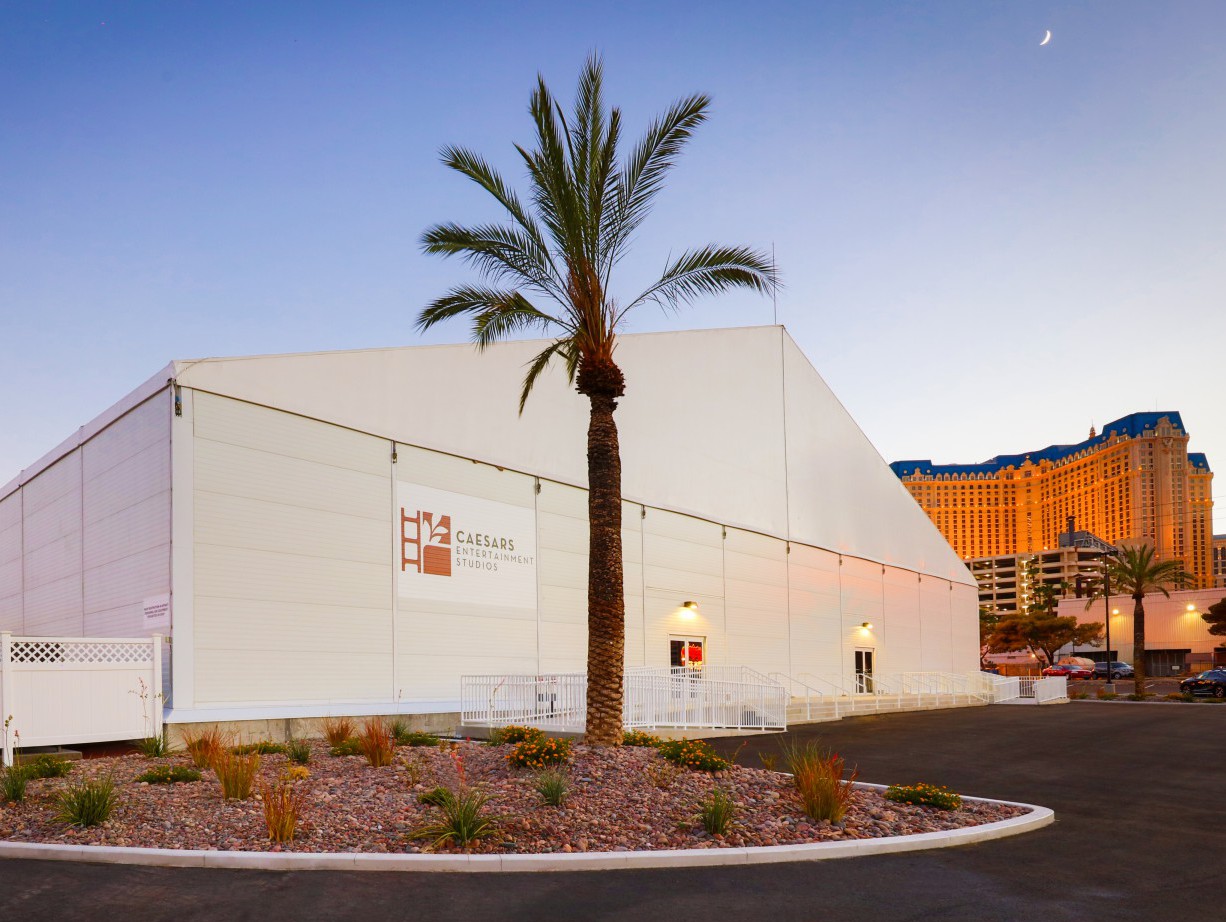 Caesars Entertainment Corp. has opened Caesars Entertainment Studios produced by Sidekick Productions, a 48,000-square-foot state-of-the-art production studio in Las Vegas.
"Given our long-standing relationship with the entertainment industry, the studio's close proximity to the famed Las Vegas strip, as well as its state-of-the-art infrastructure, the opportunity to open Caesars Entertainment Studios makes perfect business sense," Jason Gastwirth, Caesars Entertainment Corporation's senior vice president of marketing & entertainment, said in a prepared release. "We saw an opportunity to do something that's never been done in Nevada, and we're confident that production companies will see the value our space provides."
First full-service studio in Nevada
The studio marks the city's first and only production facility capable of housing full-scale television, movie and eSports productions. The property it situated on a five-acre site adjacent to Bally's Las Vegas.
One of the first to take advantage of the space is the TV show "Who Wants To Be A Millionaire." Caesars Entertainment Studios also just hosted the inaugural Gears Pro Circuit Las Vegas Open, an intense Xbox eSports competition.
The soundstage is capable of hosting feature films, television shows and special events. Amenities of the studio include 10,000 amps of power, a 3,500-square-foot lobby, 250 dedicated parking lots, hair/make-up and wardrobe rooms, and 24-hour security.
Over the years, productions utilizing Las Vegas have included "Rain Man," "Iron Man" and "The Big Short," and more than 50 productions are filmed in the area each year.
The Nevada legislature recently passed a bill funding $10 million a year in tax credits and it's expected that more of Hollywood's production companies will come to Vegas to film.
Image courtesy of Erik Kabik via Caesars Entertainment Corp.