By Ioana Neamt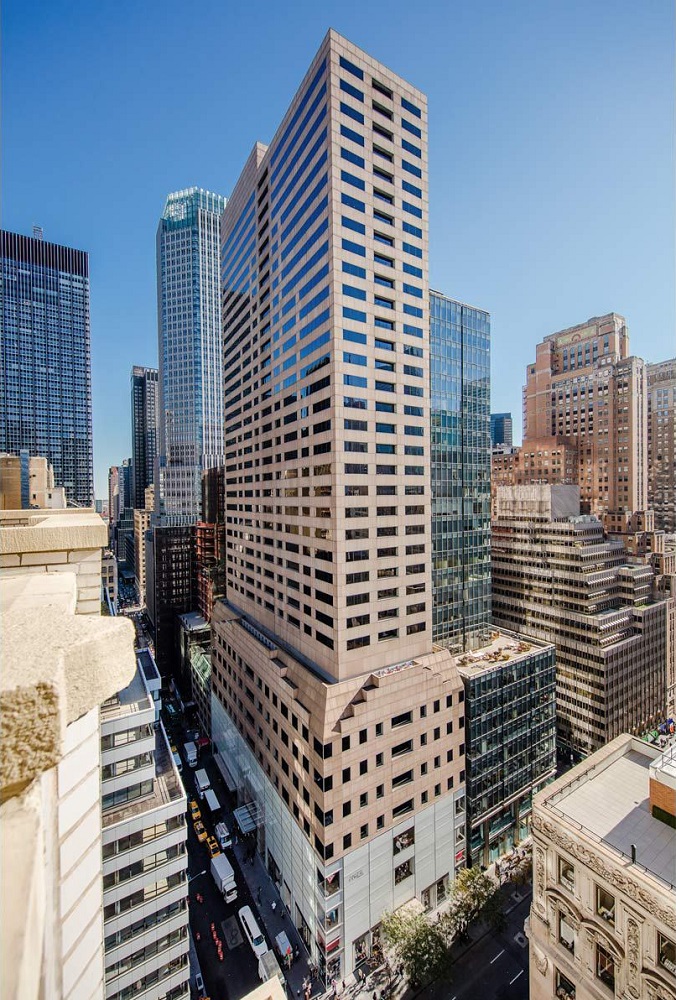 New York—The building that housed L'Oreal's headquarters for more than three decades is looking for new tenants. MetLife, together with Beacon Capital Partners, announced that 360,000 square feet of Class A office space will become available in September at Manhattan's 575 Fifth Ave. Last year, the two companies also repositioned Goldman Sachs' former headquarters at 85 Broad St.
"Capitalizing on our success at 85 Broad Street, we are thrilled to once again partner with MetLife on 575 Fifth Avenue," Chris Gulden, senior vice president at Beacon Capital Partners, said in a prepared statement. "575 Fifth Avenue is a hidden gem in the center of Manhattan. We plan to make it one of the premier office destinations in Midtown Manhattan."
Situated in Midtown Manhattan at the corner of E. 47th Street and Fifth Avenue, the 40-story tower offers easy access to some of the city's most popular destinations, including St. Patrick's Cathedral, Rockefeller Center, the Empire State Building and the New York Public Library. Located on one of the most expensive shopping streets in the world, 575 Fifth was the winner of the 2012 International BOMA Outstanding Building of the Year award. The building is currently undergoing a $25 million capital improvement program which includes: a redesigned lobby; a new building canopy and entrance; new lighting and internet connectivity systems; a new 6,000-square-foot conference center and tenant lounge; and a three-story public atrium with access to retail and restaurants. Barneys has already signed a lease for 72,000 square feet in the building, while Westpac Banking Corp. and Northwood Investors each took up 15,000 square feet.
CBRE is the exclusive broker for the office space, representing the building owner through a team led by Vice Chairman Howard Fiddle, senior vice presidents Gregg Rothkin and Keith Caggiano, Vice President Arkady Smolyansky, Associate Brad Auerbach and Senior Financial Analyst Dave Caperna. A marketing center was recently installed on the building's 30th floor, providing a first-look at what the space has to offer.
"We are thrilled to represent MetLife and Beacon Capital Partners at 575 Fifth Avenue, one of the most coveted premier assets in all of Manhattan," stated CBRE's Gregg Rothkin. "575 Fifth Avenue has been fully occupied and off the radar for so long that most brokers have never been in the building, much less know about the flexible floor plate, the exceptional light and panoramic views of Central Park, and the Midtown skyline."
Image courtesy of Beacon Capital Partners via 575 Fifth NYC