For Sale

$215,000

Property Type

Other

Lot Size

0.17 Acre

Year Built

1950

Date Updated

Jul 04, 2022

Website www.coldwellbanker.com
This Beautiful building is a perfect spot for an owner occupied business! The second floor apartment is move in ready. The floor has 3 rooms and a bathroom so this space could be turned into whatever you want!!
read more
read less
Want more info on this listing?
Reach out to the broker for more info on lease terms and amenities
False
Location
City

Canandaigua, NY

Zip Code

14424

Market

Rochester
Contacts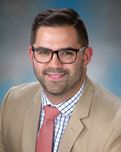 Kyle Olschewske
Coldwell Banker Finger Lakes
Frequently Asked Questions
What year was 27 Coach St built and finished?
27 Coach St was completed in 1950.
Contact Listing Broker

Kyle Olschewske
Coldwell Banker Finger Lakes