For Sale

$2,250,000

Property Type

Office - General Office

Year Built

1878

Year Renovated

2018

Date Updated

Sep 26, 2022
Historic downtown Ann Arbor "Deke's Shant" building for sale. Built in 1878 and designed by architect William LeBaron Jenney, University of Michigan's first professor of architecture. Renovated, and updated in 2018 and the current home to Redeemer Ann Arbor. This stunning Gothic style property is ideally located a block from U of M's central campus and features architectural details throughout, a private courtyard entrance, exterior wheelchair lift, and passenger elevator. Main level offers an open floor plan with high ceilings, hardwood floors, full kitchen, and plenty of storage. Beautiful, spacious 2nd floor chapel filled with natural light, stained glass windows, a vaulted ceiling, and peaked skylight. Lower level, currently being used as a nursery, also features a mechanical room, storage, and 2 barrier-free bathrooms. Terrific location, surrounded by local businesses, and restaurants. Would make a great office or renovated for a personal residence.
Property is +/- 3,000 SF (2,000 SF above grade w/ approximately 1,000 SF in lower level).
read more
read less
Want more info on this listing?
Reach out to the broker for more info on lease terms and amenities
False
Location
Walk Score ®

Very Walkable (88)

Transit Score ®

Excellent Transit (76)

Bike Score ®

Very Bikeable (87)
City

Ann Arbor, MI

Neighborhood

Downtown Ann Arbor

Zip Code

48104

Market

Detroit
Points of Interest
Fuel station
Ann Arbor Supercharger
2.86 miles
Parking
Church St. Structure
0.40 miles
U-M Lot SC20 (Athletics Campus Grey Lot)
0.72 miles
U of M Lot NC 106
2.01 miles
Dexter-Hudson Mills Wastenaw B2B Trail Parking
8.71 miles
Hotels
Bell Tower Hotel
0.11 miles
Graduate Ann Arbor
0.23 miles
Ann Arbor Bed and Breakfast
0.32 miles
Library Bed and Breakfast
0.46 miles
Burnt Toast Inn
0.59 miles
Stone Chalet Bed and Breakfast Inn
1.19 miles
Extended Stay America
2.59 miles
Courtyard Marriott
2.61 miles
Comfort Inn & Suites
2.69 miles
Stores
Kerrytown Market
0.51 miles
Briarwood Mall
2.64 miles
Contacts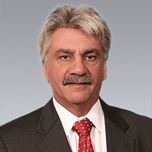 Frequently Asked Questions
What year was Historic Downtown Ann Arbor Building built and finished?
Historic Downtown Ann Arbor Building was completed in 1878.
Contact Listing Broker