1966742
Pearl Street Medical Building - Availability Details
49 Pearl Street, Brockton, MA 02301
For Sale

Subject To Offer

City

Brockton

Neighborhood

Brockton

Zip Code

02301

Market

Boston

Property Type

Office - Medical Office

Property Size

8,348 Sqft

Lot Size

1.79 Acre

Parking Spaces Avail.

50

Building Class

B

Year Built

1968

Date Updated

28 May, 2021
Great location minutes from Route 24 and close to other medical practitioners.
read more
read less
Want more info on this listing?
Reach out to the broker for more info on lease terms and amenities
False
Location
City

Brockton, MA

Neighborhood

Brockton

Zip Code

02301

Market

Boston
Contacts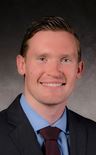 Bill Kingdon
Ellis Realty Advisors
(781) 919-0800
Highlights
Medical Office Building
Ample Parking
Strong Medical Office Corridor
Many Nearby Amenities
Frequently Asked Questions
What year was Pearl Street Medical Building built and finished?
Pearl Street Medical Building was completed in 1968.
Contact Listing Broker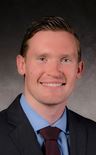 Bill Kingdon
Ellis Realty Advisors
(781) 919-0800