Cushman & Wakefield Sign First Lease at Related's New Miami Office Boutique
High-end Miami office space for rent is not only available in Brickell. The historic Miami neighborhood of Coconut Grove has also seen a flurry of new luxury office developments in the past few years. In fact, the Miami Herald noted in October 2019 that no less than three Class A projects were either in the works or nearing completion in the Grove.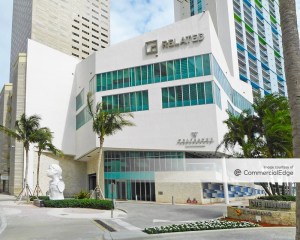 One of those projects is located at 2850 Tigertail Rd. — an eight-story mid-rise that is being developed by The Related Companies. The speculative project incorporates 109,000 square feet of prime commercial space, 4,000 of which is planned for retail. The remaining 105,000 square feet is comprised of Class A, LEED Gold-proposed office space. Cushman & Wakefield (C&W) is exclusive leasing advisor for 2850 Tigertail. Project design is headed by local firm Arquitectonica, with interior design by MKDA. Construction is expected to be completed later this year.
The building's glass-railing terraces and floor-to-ceiling windows will offer expansive views of Biscayne Bay. Plans also call for elevated courtyards, a roof deck, parking, an on-site bike locker, an electric vehicle charging station and more. Unlike other Related office projects, leasing for 2850 Tigertail is conducted without fanfare and through highly selective appointments that seek to ensure a well-curated mix of professional, high-end tenants.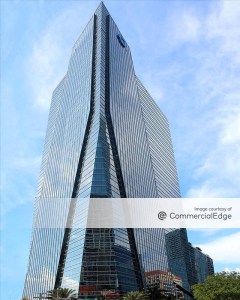 C&W recently announced that it had arranged a 6,000-square-foot lease with Ratzan Weissman & Boldtat, which will be leaving its current offices at 1450 Brickell. The law firm is the first tenant to join the boutique roster, and the first firm to join the developer in occupying the building. Related also plans to relocate its long-time downtown Miami headquarters to the top two floors of the new Grove luxury boutique, occupying roughly 45,000 square feet.
South Florida's largest real estate developer has had a presence in downtown Miami at the base of the condo towers at 315 South Biscayne Blvd. since it finished the property in 2006. It had already outgrown that location and expanded into office space at 444 Brickell Ave.
Related Group CEO and Chairman, Jorge Pérez, has had a primary residence in the Grove for quite some time and will showcase his museum-quality private art collection at the new office property.
Nick Pérez, vice president of The Related Group, said, "Brickell and the downtown area will always be the main urban cores of Miami. But, the Grove has a unique personality. It was the original neighborhood of Miami, and we've always had a connection with this area — as professionals, as well as a family. This building is boutique in nature. We want tenants who have an appreciation of fine art — my father's collection will be rotated in and out of the lobby — but also want exclusivity and luxury."
Stuart Ratzan, of Ratzan Weissman & Boldt, said, "We are excited to move into a brand new, Class A building developed by The Related Group in the heart of Coconut Grove. As a long-time resident of the Grove, I can't imagine a better place to move our law offices. The offices will be beautiful, easy to access, and in the midst of a colorful and fun place to be."
Property images courtesy of CommercialEdge