CIM Group Completes Penn Field Office Campus Expansion
Los Angeles-based CIM Group announced the completion of its new creative office space in Austin, Texas. Located within the Penn Field redevelopment, the 44,000-square-foot building is the first newly built component in the office campus.
CIM's new two-story addition is the 11th building in the iconic, mixed-use campus. Officially dubbed "Building E," the contemporary creative office is located near the Congress Ave. entrance. While the exterior design reflects the character of the historic Penn Field property, the interior offers modern spaces that can accommodate either a single occupant or multiple occupants. Furthermore, large floor plates allow for flexibility on configuration of the work space; high ceilings complement dramatic, full-height windows, which supply an abundance of natural light; and the property also sports outdoor patios and terraces.
Creative tenants interested in office space for lease in Austin can opt for: the entirety of the building; a full-floor lease, which would include roughly 21,000 square feet; or smaller floorplates, with options starting at 8,000 square feet. According to CIM Group, the shell space is available and ready for tenant improvements.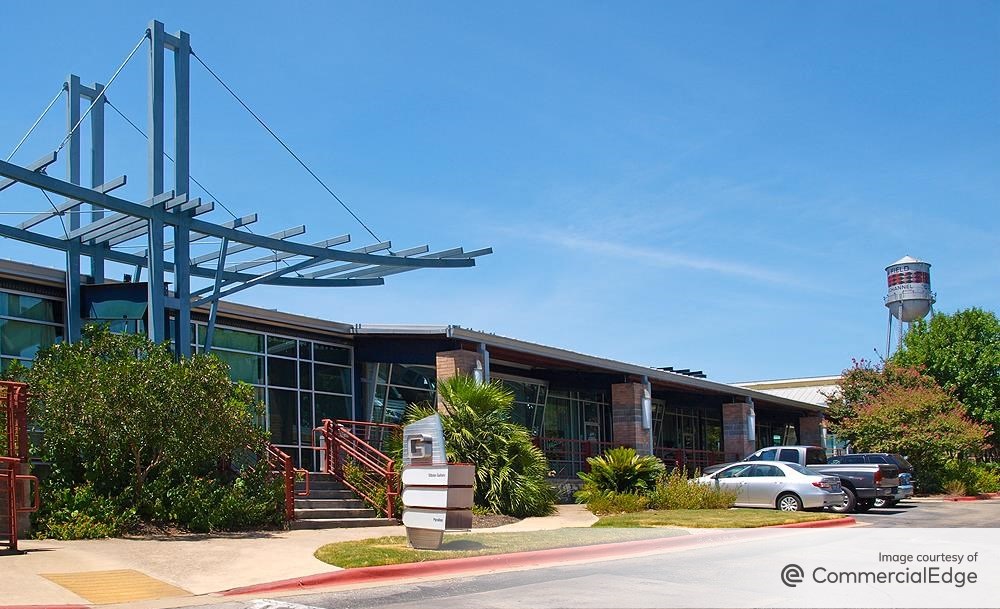 Penn Field was originally built in 1918 to serve as a U.S. Air Force base, although it did not have the opportunity to function as such prior to the end of the war. The complex — which, at that time, incorporated five buildings — served as a radio school instead of a flight training facility. It then went on to house a plant that manufactured wooden truck bodies through the early 1920s, when a powerful tornado leveled the property. Later, Penn Field was rebuilt and functioned as a furniture factory throughout most of the Great Depression. Finally, in the late 2000s, a massive redevelopment effort was mounted for the 16-acre site, which reclaimed the complex for mixed-use development, including retail, office and warehouse space.
The tenant roster at Penn Field currently includes popular podcast and streaming radio platform iHeartRadio, as well as Gibson Guitars, Pandora, and esteemed local brands like High Brew Coffee, Deep Eddy Vodka and Vital Farms.