Without a doubt, Los Angeles is home to one of the most vibrant and dynamic coworking scenes in the U.S. And, while the city's tech workers, solopreneurs and creatives were already familiar with the wide array of Los Angeles coworking spaces, the current popularity of remote work means that the city's office-goers working in other industries are also increasingly taking up coworking.
So, because CommercialSearch has a wide selection of coworking spaces in Los Angeles for office workers of all occupations and preferences, we scoured the internet to highlight a few of the best LA coworking and shared spaces available. From downtown to Santa Monica and everywhere in between, they are (in no particular order):
Address: 527 West 7th Street Suite 900, Los Angeles, CA 90014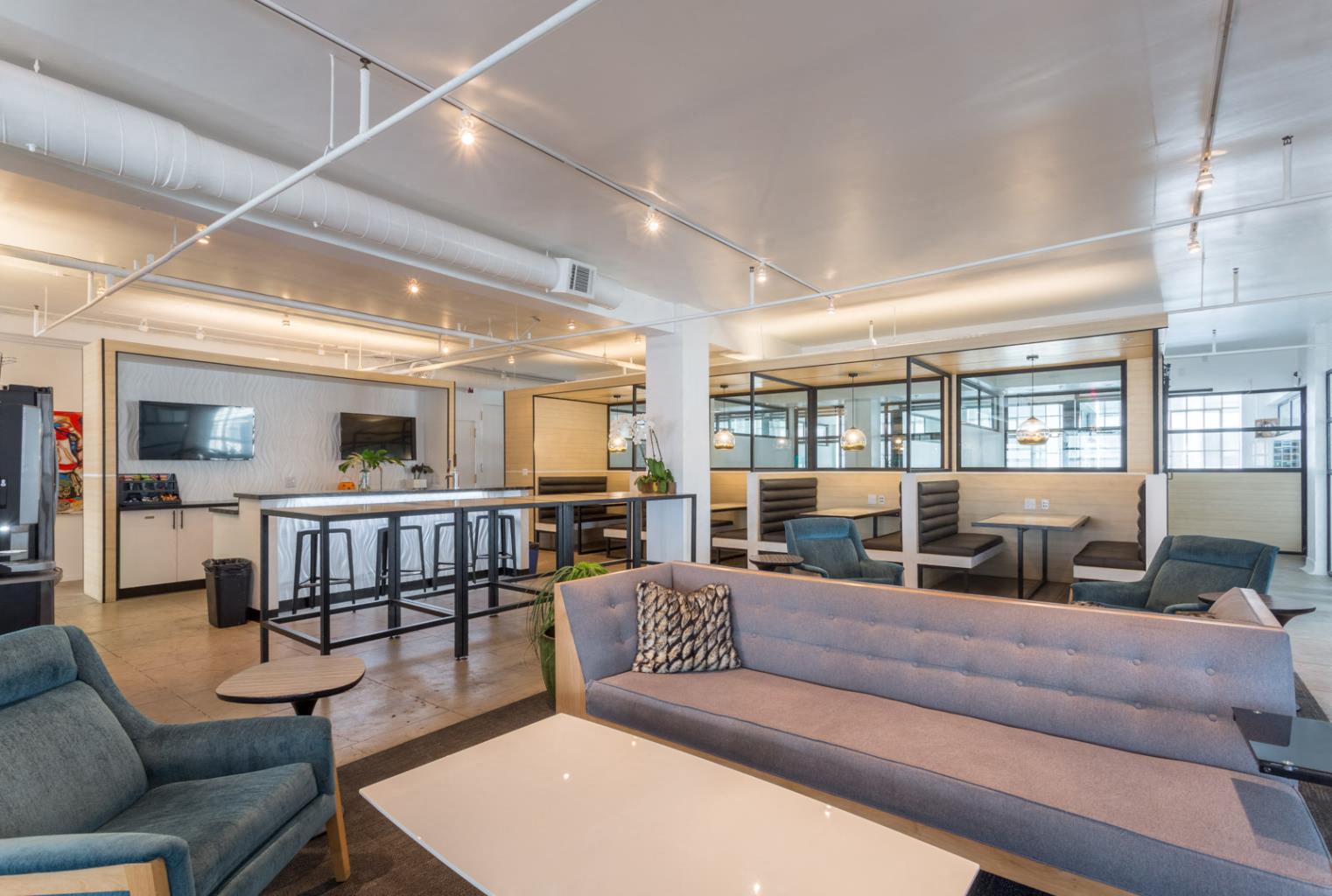 Located at 527 W 7th St. in the Financial District of downtown Los Angeles, the Collection features coworking space in both traditional and coworking lease terms. It also provides creative offices, as well as sophisticated private offices for companies and startups looking to expand in a sophisticated, chic environment.
Plus, new additions to the coworking tenant roster receive benefits such as their company name and suite number added to the ground floor lobby directory, in addition to The Collection's other perks, including an expansive lounge and café area; an event venue; and meeting room options.
Address: 730 Arizona Avenue, Los Angeles, CA 90401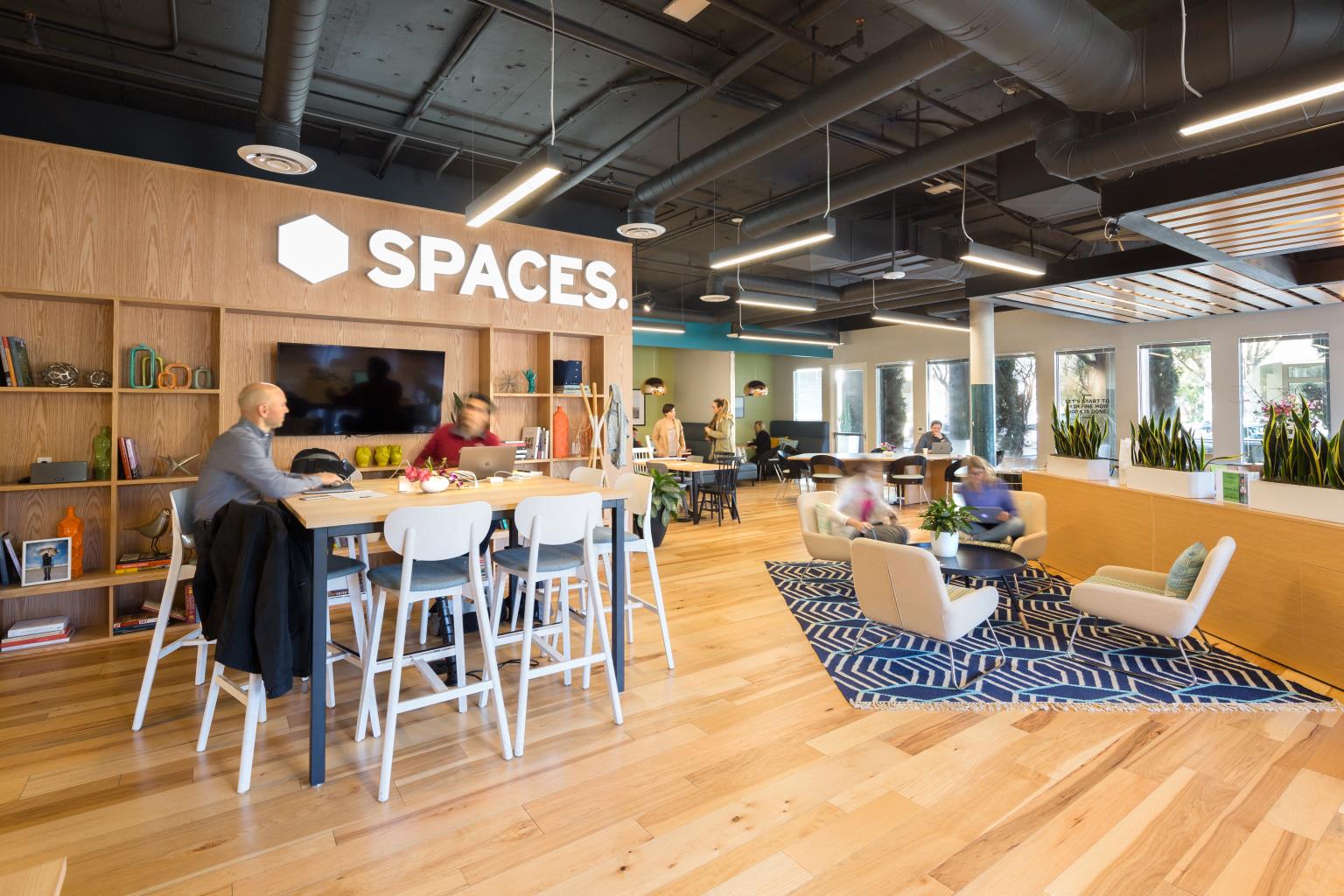 If you'd rather telecommute from a space closer to the beach, Spaces Santa Monica has got you covered. Situated in downtown Santa Monica — an area featuring one of the highest concentrations of creative space in the Greater LA Area — this coworking office features a unique design that favors plenty of natural light, ignites creativity and encourages collaboration. Beyond the coworking office's advantages, you can also enjoy other benefits presented by the area such as its famed boutiques, shops and beaches.
Address: 1601 Vine Street , Los Angeles, CA 90028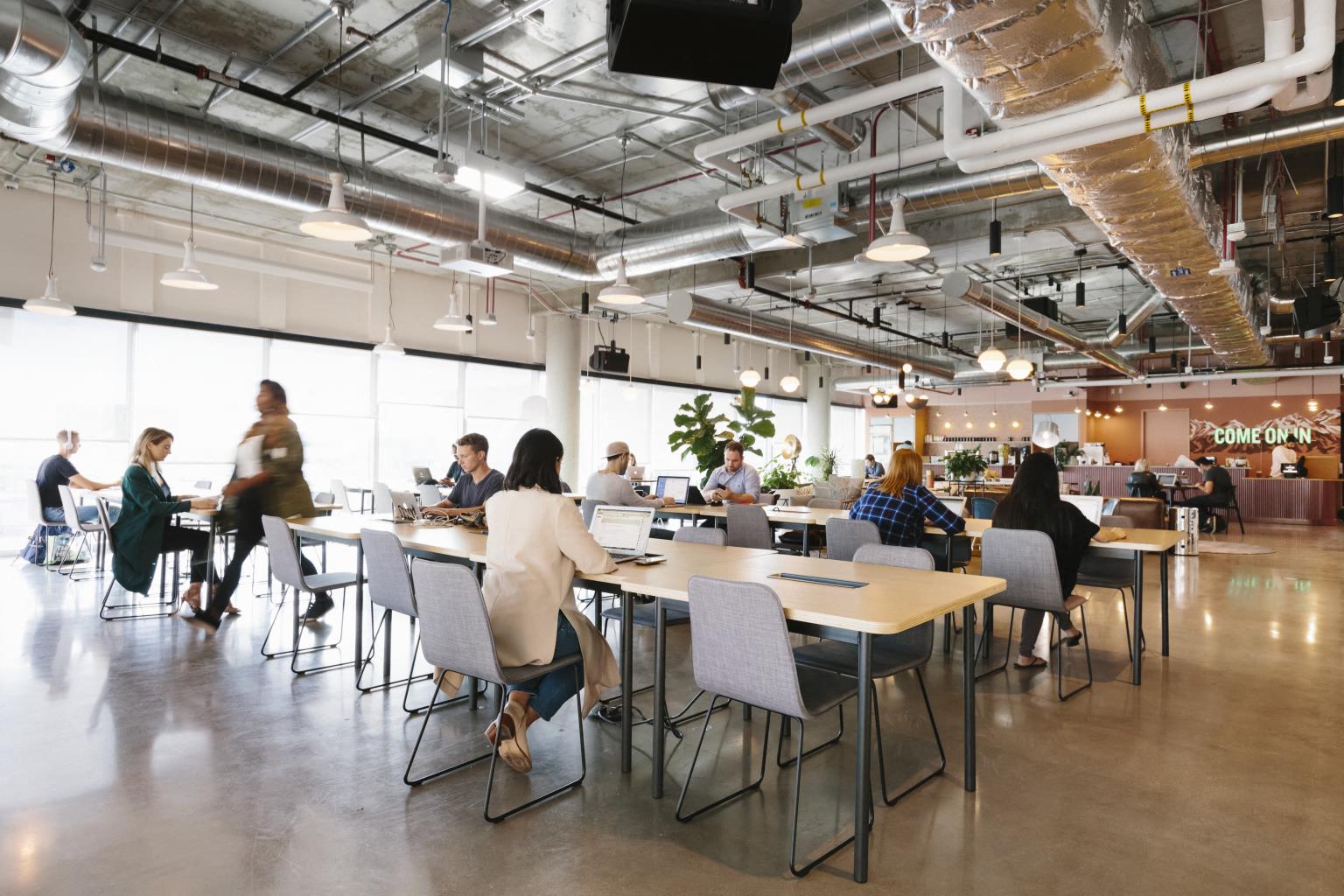 1601 Vine St. is an example of a trendy coworking space in another well-known area of Los Angeles: Hollywood. Situated within walking distance of Hollywood and Sunset boulevards right in the middle of the film industry capital of the world, this building offers seven floors of prime coworking spaces with hot desks and private offices for companies and innovators alike. And, although entertainment is still Hollywood's main driving force, there are plenty of other companies operating in various fields. Other draws of 1601 Vine St. include its casual networking events, friendly staff and enhanced cleaning services.
Address: 5670 Wilshire Blvd, Suite 1800, Los Angeles, CA 90036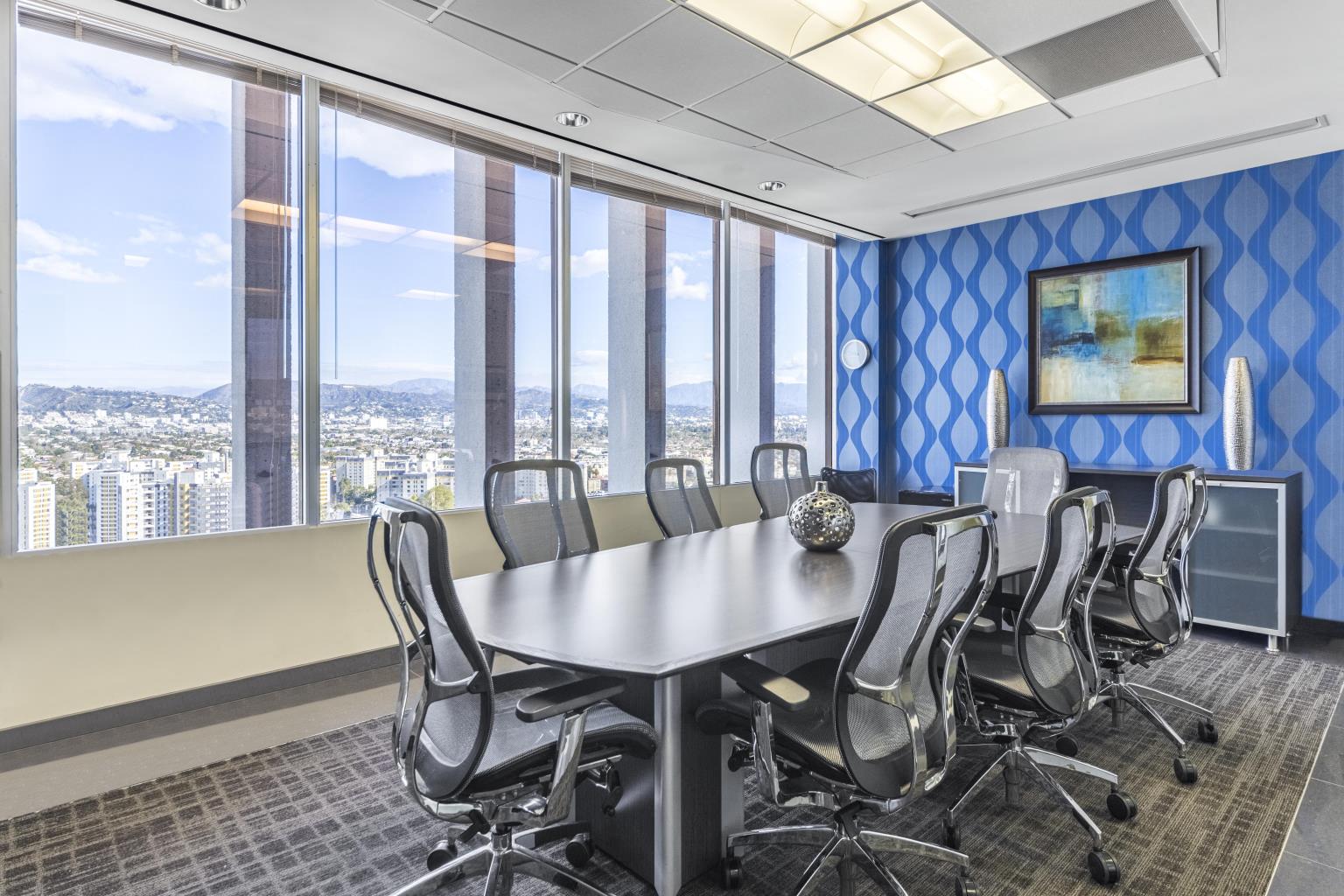 Next up is a coworking space branding itself as the opportunity to experience Los Angeles in its entirety, from the bustling downtown to the beach. Situated in the eponymous neighborhood known for its high-class restaurants, the Miracle Mile tower offers views of both the beaches of Los Angeles and the metro's skyline.
The building is also LEED-certified and features a distinctive white façade with high ceilings. If you're looking to join a coworking space in Miracle Mile, the Regus-operated coworking office offers flexible membership options, as well as meeting rooms and private or virtual offices.
Address: 1230 Rosecrans Avenue, Suite 300, Manhattan Beach, CA 90266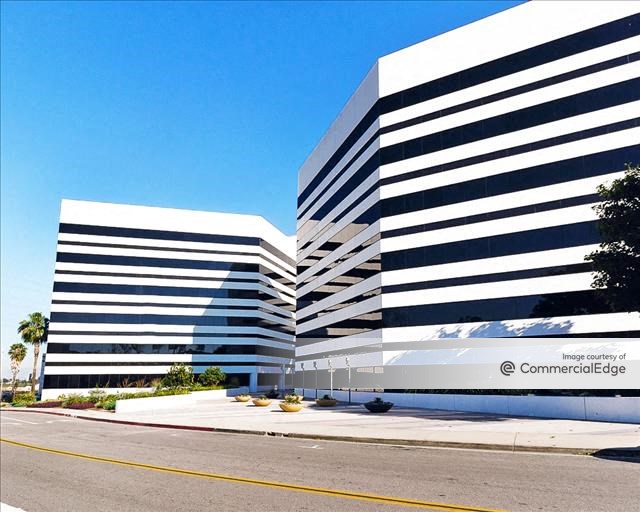 Situated in Manhattan Beach's prestigious business district, Premier Workspaces' coworking space in the state-of-the-art Manhattan Towers offers high-tier offices and hotdesks for South Bay companies. This Class A, LEED Gold-certified building is ideally situated on Rosecrans Avenue and features a generous parking ratio of 3.3 per 1,000 square feet. The nearby Manhattan Village and Plaza El Segundo are also very walkable for shopping aficionados.
Address: 12130 Millennium Drive , Los Angeles, CA 90094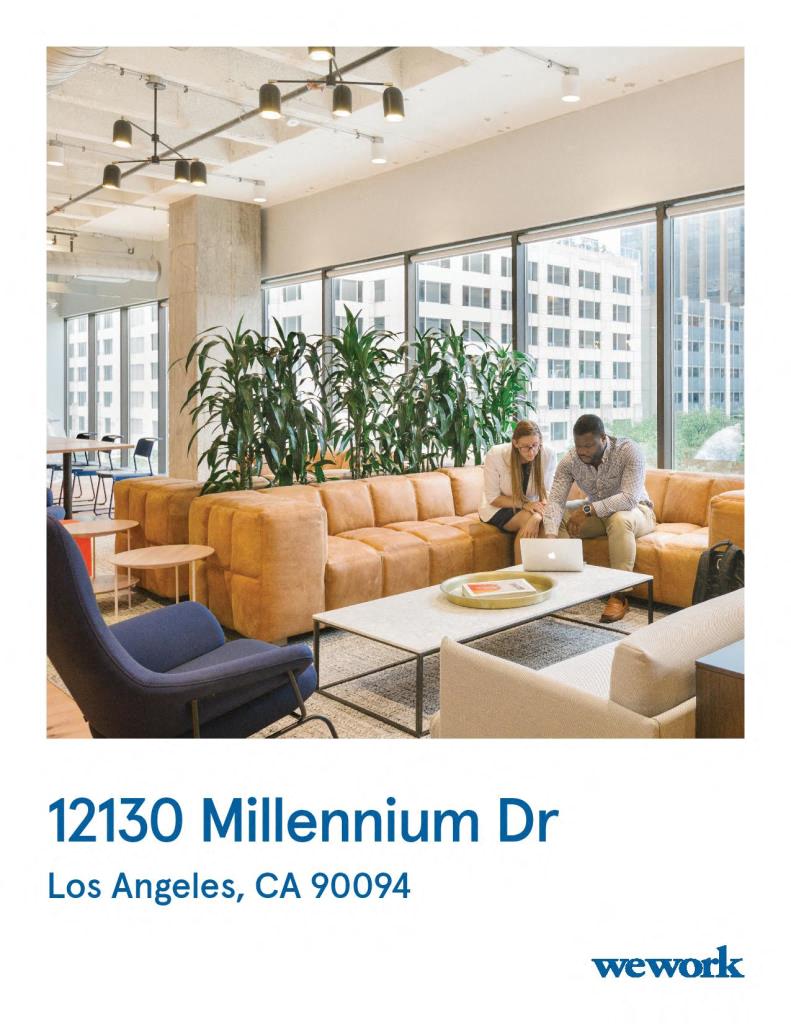 Situated in the burgeoning tech hotspot of Silicon Beach in the Westside, WeWork's 12130 Millennium Dr. has multiple strong points. The foremost of these is its location, which is at the heart of one of LA's most innovative neighborhoods — something that is sure to benefit freelancers looking to network as well as startups looking for talent. From beautifully decorated offices and workspaces to all-inclusive amenities and convenient parking, 12130 Millennium Dr. has something for every digital nomad looking for a desk.
Just like the city itself, coworking spaces in Los Angeles are remarkably diverse. So, if you're looking to benefit from LA's startup-friendly, innovation-building attitude, there are plenty of options to choose from for coworking and shared spaces that will work within your budget, as well as boost your creativity.