For Sale

Contact for pricing

Property Type

Office - General Office

Lot Size

2.07 SF

Year Built

1985

Year Renovated

2016

Date Updated

Jul 03, 2022
Colliers is pleased to exclusively offer to qualified investors the opportunity to purchase The Belvedere, an approximate 141,180 SF, nine-story, multi-tenant, office building located at 14881 Quorum Drive in Addison, Texas. The Belvedere features amenities including a 2-level atrium, cafe, tenant lounge, conference facility, 4-story parking structure, and on-site engineering. In addition to onsite amenities, The Belvedere offers convenient accessibility to both Dallas North Tollway and LBJ Freeway, as well as walkability to an abundance of restaurant, retail, and hotel options that exceed most urban offices.
read more
read less
Want more info on this listing?
Reach out to the broker for more info on lease terms and amenities
False
Location
City

Addison, TX

Neighborhood

Boardwalk on the Parkway

Zip Code

75254

Market

Dallas Fort Worth
Contacts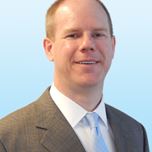 Frequently Asked Questions
What year was The Belvedere built and finished?
The Belvedere was completed in 1985.