1950677
4ae7cd15-c2db-4fcb-9c45-17809b226acf
Cobblestone Office Park - Availability Details
N.W. 122 & Council, Oklahoma City, OK 73142
For Sale

Negotiable

Property Type

Office - General Office

Property Size

7,000 Sqft

Building Class

A

Year Built

2019

Date Updated

May 15, 2021
Located in the upcoming Cobblestone Park, conveniently located on the NW intersection of 122nd and Council.
read more
read less
Want more info on this listing?
Reach out to the broker for more info on lease terms and amenities
False
Location
City

Oklahoma City, OK

Neighborhood

Cobblestone

Zip Code

73142

Market

Oklahoma City
Contacts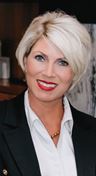 Monica Ann
Equity Commercial Realty
(405) 673-7795
Frequently Asked Questions
What year was Cobblestone Office Park built and finished?
Cobblestone Office Park was completed in 2019.
Contact Listing Broker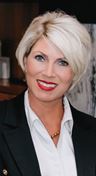 Monica Ann
Equity Commercial Realty
(405) 673-7795