For Sale

$2,695,000

Property Type

Office

Property Size

4,680 SF

Lot Size

3,412 SF

Property Tenancy

Single Tenant

Year Built

1956

Date Updated

Apr 09, 2020
Greiner-Maltz has been retained as exclusive agent to market the sale of 64-57 Woodhaven Blvd, a ±5,000 SF medical office building with on-site parking in Rego Park, Queens. The property provides an excellent turn-key medical office opportunity for an owner-user. The property has been updated with several amenities.
FEATURES:
Delivered Vacant
14 ft Ceilings
Private Conference Room
Wheelchair Lift
Staff Kitchen
Multiple Bathrooms
<1 Mile to LIE Entrance/Exit 20, Queens Blvd, & Metropolitan Ave
Direct proximity of the E F M R & LIRR trains
read more
read less
Want more info on this listing?
Reach out to the broker for more info on lease terms and amenities
False
Location
City

Rego Park, NY

Neighborhood

Rego Park

Zip Code

11374

Market

Queens
Contacts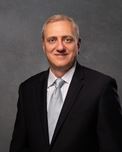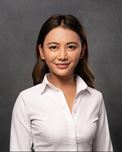 Frequently Asked Questions
What year was 64-57 WOODHAVEN BOULEVARD built and finished?
64-57 WOODHAVEN BOULEVARD was completed in 1956.
Contact 64-57 WOODHAVEN BOULEVARD