For Lease

Contact for pricing

Property Type

Office

Property Size

800 SF

Date Updated

Aug 13, 2020
Want more info on this listing?
Reach out to the broker for more info on lease terms and amenities
True
Spaces Available
Suite 209A
see moresee less
Space Type

Office Building

Lease Rate

OFFICE FOR LEASE

Total Space Available

800 SF

Floor

2

Divisible Space

800 - 800 SF

Available Date

Immediate

Call For Terms

Yes

Renewal Option

Yes

Sublease

No
OFFICE FOR LEASE
255 Rte 3 East, Secaucus (Hudson County)
Office Suite:
Suite 209A- 800+/-sft
2nd floor
Elevator
Current layout: 2 offices, open area, private restroom
Parking garage
Lease rate upon request
For more information please contact Sal Bellafiore 201-400-8847 [email protected] or
Cathie Salamone 201-400-0660 [email protected]
*all information deemed reliable but not guaranteed*
Location
City

Secaucus, NJ

Neighborhood

North End Secaucus
Contacts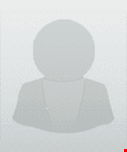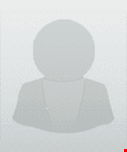 Frequently Asked Questions
How many active listings are there at 255 New Jersey 3?
At present, there is 1 space listed at 255 New Jersey 3.
What is the total square footage of 255 New Jersey 3?
255 New Jersey 3 totals 800 square feet, of which 800 square feet is rentable.