True
Space Available For Lease
2
Office / Retail
Space Type

Industrial

Lease Rate

$1,200.00/MO

Total Space Available

1,200 SF

Divisible Space

1,200 - 1,200 SF

Available Date

Immediate

Lease Type

Modified Gross

Renewal Option

Yes

Sublease

No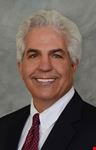 Neil Grant
Grant-Murray Real Estate
(910) 829-1617
Storage Space
Space Type

Industrial

Lease Rate

$3,200.00/MO

Total Space Available

4,000 SF

Divisible Space

4,000 - 4,000 SF

Available Date

Immediate

Lease Type

Modified Gross

Renewal Option

Yes

Sublease

No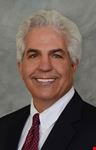 Neil Grant
Grant-Murray Real Estate
(910) 829-1617
Contacts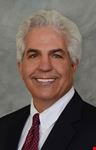 Neil Grant
Grant-Murray Real Estate
(910) 829-1617
Property Details
Property Type

Industrial - Flex - Industrial

Property Size

5,140 SF

Lot Size

1.71 Acre

Property Tenancy

Multi-Tenant

Year Built

1954

Date Updated

Mar 1, 2023
This site is located on McArthur Rd. The site is in close proximity to I-295 and Fort Bragg.
read more
read less
Want more info on this listing?
Reach out to the broker for more info on lease terms and amenities
Highlights
Great location
2 spaces
Space 1: Approximately 1,000 Sf retail/office space
Space 2: Approximately 4,000 Sf storage space/ flex space/ event space
Getting around
16/100

Walk Score ®

40/100

Bike Score ®
Location
City

Fayetteville, NC

Neighborhood

King's Grant

Zip Code

28311
Points of Interest
Murphy USA

2.62 miles

Circle K

3.46 miles

Kangaroo Express

3.62 miles

Amoco

4.06 miles

Sam's Club

5.22 miles

C-Store

5.29 miles

Kangaroo Express

5.34 miles

Circle K

5.40 miles

Exxon

5.53 miles

Speedway

5.68 miles
TLC AutoWash

2.39 miles

Laser Clean Car Wash II

3.42 miles

DMV North Carolina License Plate Agency

3.61 miles

EZ Street

5.94 miles

Car Wash USA Express

6.52 miles

Enterprise

7.15 miles
ScrubOaks

2.30 miles

Pierro's Italian Bistro

2.30 miles

Applebee's

2.31 miles

Burger King

2.36 miles

Tropical Smoothie Cafe

2.37 miles

China #1

2.37 miles

El Burrito

2.37 miles

Dino's Pizza

2.38 miles

Hardee's

2.40 miles

McDonald's

2.42 miles
Frequently Asked Questions
How many active listings are there at 1600 McArthur Rd ?

At present, there are 2 spaces listed at 1600 McArthur Rd .

What's the size and rental rate of the largest space available at 1600 McArthur Rd ?

Currently, the largest rentable space at 1600 McArthur Rd totals 4,000 square feet.The space has an asking rate of roughly $3,200.00/MO.

What is the total square footage of 1600 McArthur Rd ?

1600 McArthur Rd totals 5,140 square feet, of which 5,200 square feet is rentable.

What year was 1600 McArthur Rd built and finished?

1600 McArthur Rd was completed in 1954.
In-Depth Research Available for this Property
Access more in-depth information about this property — including ownership, tenant details, property characteristics and transaction history, along with local market insights and much more — on CommercialEdge.
Contact Listing Broker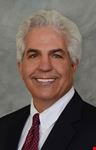 Neil Grant
Grant-Murray Real Estate
(910) 829-1617