2134983
03f5f83f-33b2-421d-b07a-5b5e4173db5d
9 Offices Fully Furnished - Availability Details
40 Enterprise BLVD, Bozeman, MT 59718
For Lease

Contact for pricing

Property Type

Office

Property Size

2,910 SF

Lot Size

1 Acre

Additional Rent

$24.5/SF/YR

# of Floors

1

Average Floor Size

2,910 SF

Property Tenancy

Single Tenant

Building Class

A

Year Built

2006

Date Updated

Mar 04, 2022
Lease Rate reflects offices being FULLY FURNISHED ready for move-in April 1 or sooner!
9 Offices, Break Room and separate Conference Room available.​ Directly across Spire Climbing gym but situated in one of Oracles previous buildings.​
Larger office Suites (12x10 & 12x14) have highspeed internet, lots of windows, conference room with large board room table and flat screen.​
Option to utilize front desk area in foyer.​ Shared restrooms
Campus-like setting
Located in the Oracle tech hub area
read more
read less
Want more info on this listing?
Reach out to the broker for more info on lease terms and amenities
False
Location
City

Bozeman, MT

Neighborhood

Meadow Creek

Zip Code

59718
Contacts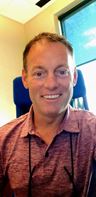 Joe Cobb
Cobb Realty Group
(406) 579-2999
Highlights
South Bozeman near MSU
1st Floor
Full Furnished
South Bozeman
Frequently Asked Questions
What year was 9 Offices Fully Furnished built and finished?
9 Offices Fully Furnished was completed in 2006.
Contact Listing Broker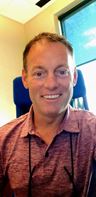 Joe Cobb
Cobb Realty Group
(406) 579-2999