For Lease

Contact for pricing

Property Type

Healthcare

Property Size

6,994 SF

Date Updated

Aug 13, 2020
Former Family practice building in great location. Both levels fully functional to accommodate either a larger business or 2 separate businesses for additional income. Each floor has it's own entrance, lobby, reception area, 8-10 exam rooms, and a 2-3 offices. Main floor also has an x-ray room. Other features include great location close to downtown, lots of parking, Brick exterior, and over 1 acre lot for additional parking or room to expand.
read more
read less
Want more info on this listing?
Reach out to the broker for more info on lease terms and amenities
True
Spaces Available
office spaec
see moresee less
Space Type

Healthcare

Lease Rate

Contact for pricing

Total Space Available

6,994 SF

Photos

Available Date

TBD

Sublease

No
Location
Walk Score ®

Somewhat Walkable (56)

Bike Score ®

Bikeable (55)
City

Jackson, MI

Zip Code

49201
Points of Interest
Transportation
Center Station: Historical (Non-Operating) Train Station
4.59 miles
Parking
SAU Church Parking
7.86 miles
McCready Nature Reserve Trailhead
8.66 miles
Shooting Range Parking
8.92 miles
Upper Parking Lot
9.00 miles
Car Pool Parking
9.54 miles
Hotels
TownePlace Suites
1.70 miles
Fairfield Inn & Suites
1.83 miles
Holliday Inn Express & Suites
2.45 miles
Stores
Jackson Crossing Mall
1.36 miles
Gordon Food Service
1.50 miles
Contacts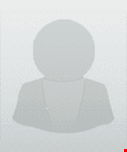 Rick Reardon
ERA Reardon Realty
Frequently Asked Questions
How many active listings are there at 500 Lansing Avenue?
At present, there is 1 space listed at 500 Lansing Avenue.
What is the total square footage of 500 Lansing Avenue?
500 Lansing Avenue totals 6,994 square feet, of which 6,994 square feet is rentable.
Contact Listing Broker

Rick Reardon
ERA Reardon Realty