2202603
eaf60ead-d5cd-47cc-8da4-6c0dc71f645a
938 W Center St - Availability Details
938 W Center St, Douglas, MI 49406
For Sale

$1,950,000

Property Type

Other

Lot Size

0.5 Acre

Year Built

1930

Date Updated

Aug 13, 2022

Website www.cbcworldwide.com
Opportunities are endless with this spectacular property. Located within earshot of Lake Michigan and Douglas Beach and just a stroll along the path to downtown Saugatuck/Douglas. Newly updated and well maintained, this income producing property has been operating successfully for years. Main home has 6 tasteful guest rooms, (all with private in-room bathrooms), common gathering spaces, expansive wrap around porch, and is currently operating as a Bed and Breakfast. The recently updated neighboring two bedroom cottage is part of the offering and provides the extra privacy guests seek. Both homes have access to the pool area located at the rear of the properties. This truly is a wonderful opportunity to explore your hospitality dreams or expand and create new guest experiences.
read more
read less
Want more info on this listing?
Reach out to the broker for more info on lease terms and amenities
False
Location
Walk Score ®

Car-Dependent (14)

Bike Score ®

Somewhat Bikeable (26)
City

Douglas, MI

Neighborhood

Douglas

Zip Code

49406

Market

Grand Rapids
Points of Interest
Fuel station
Parking
Hotels
Stores
Family Fare Quick Stop
9.57 miles
Shore Acres Township Park
3.93 miles
North Parking Lot
6.54 miles
Wolters Woods Park
8.74 miles
Cabin Parking Only
9.05 miles
Villige Inn Pizza Parlor Parking
9.87 miles
AmericInn by Wyndham Douglas/Saugatuck
1.15 miles
Best Western Plaza Hotel Saugatuck
2.49 miles
Cottonwood Inn
8.32 miles
Lake Vista SuperValu
0.88 miles
Ottawa Beach General Store
9.22 miles
Central Park Market
9.71 miles
Contacts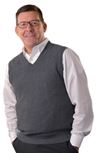 Gregg Smith
Coldwell Banker Woodland-Schmidt
(269) 455-8095
Highlights
Roof: Composition Shingle
Water: Municipal Water
Frequently Asked Questions
What year was 938 W Center St built and finished?
938 W Center St was completed in 1930.
Contact Listing Broker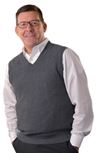 Gregg Smith
Coldwell Banker Woodland-Schmidt
(269) 455-8095