For Lease

Contact for pricing

Property Type

Office - General Office

Building Class

B

Date Updated

Sep 26, 2022
Two Buildings are part of Waterworks Plaza complex. Beautiful park setting with stream running between 3131 & 3135 buildings, creating peaceful views.
read more
read less
Want more info on this listing?
Reach out to the broker for more info on lease terms and amenities
True
Spaces Available
Space Available
see moresee less
Space Type

General Office

Lease Rate

Contact for pricing

Total Space Available

2,562 SF

Divisible Space

550 - 2,562 SF

Available Date

Immediate

Renewal Option

Yes

Sublease

No
Location
Walk Score ®

Car-Dependent (41)

Transit Score ®

Some Transit (39)

Bike Score ®

Bikeable (65)
City

Ann Arbor, MI

Neighborhood

Clinton-George

Market

Detroit
Points of Interest
Fuel station
Ann Arbor Supercharger
1.49 miles
Parking
University of Michigan Lot S5
2.13 miles
Thayer Street Parking Structure
2.63 miles
WCC Parking Lot 2
4.20 miles
NCRC Vaccine Clinic Parking
4.50 miles
Student Center Lot
5.67 miles
Hotels
Comfort Inn & Suites
0.18 miles
Courtyard Marriott
0.19 miles
Holiday Inn & Suites
0.19 miles
Extended Stay America
0.28 miles
Fairfield Inn Marriott
0.29 miles
The University Inn Ann Arbor
1.75 miles
Stone Chalet Bed and Breakfast Inn
2.00 miles
Library Bed and Breakfast
2.06 miles
Stores
Briarwood Mall
0.50 miles
Mediterranean Market
1.31 miles
Galleria Asian Market
2.04 miles
Contacts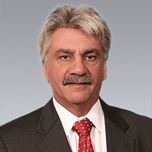 Highlights
Across from Briarwood Mall with Easy Access to the I-94 Freeway
Desirable Part of Ann Arbor
Fiber Optics Throughout the Buildings Provide Fast Internet
Monument Signage Available on State Street
Frequently Asked Questions
How many active listings are there at For Lease > Office Space - Waterworks Plaza?
At present, there is 1 space listed at For Lease > Office Space - Waterworks Plaza.
Contact Listing Broker