1953245
DIXIE HIGHWAY, 4700 - Availability Details
4700 Dixie Highway, Louisville, KY 40216
For Sale

$795,000

City

Louisville

Neighborhood

Shively

Zip Code

40216

Market

Louisville

Property Type

Retail

Property Size

6,888 Sqft

Lot Size

0.59 Acre

Property Tenancy

Multi-Tenant

Year Built

1937

Date Updated

26 Jul, 2021
Subject located at Southwest corner of Dixie Highway & Klages Avenue., between Gagel Avenue & Rockford Lane. Clarks Motel. Additional adjacent land available fronting on Klages Avenue. 50 X 175 with $14,400 annual rental income. $150,000.00. Zoned R 5.
read more
read less
Want more info on this listing?
Reach out to the broker for more info on lease terms and amenities
False
Contacts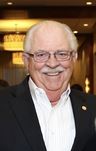 Jerry Ward, CCIM
SVN | The Martin Group
(502) 297-8797
Highlights
High exposure corner site.
.589 acre site at Dixie Highway & Klages Ave Corner.
150 frontage on Dixie Hwy. & 175 frontages on Klages Ave.
Zoned C 2
All utilities.
ADT 57,000
Strong demographics
Frequently Asked Questions
What year was DIXIE HIGHWAY, 4700 built and finished?
DIXIE HIGHWAY, 4700 was completed in 1937.
Contact Listing Broker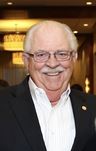 Jerry Ward, CCIM
SVN | The Martin Group
(502) 297-8797