1966870
1183 Pierson Drive, Unit 111 - Availability Details
1183 Pierson Drive, Unit 111, Batavia, IL 60510
For Lease

$1,385/Sqft/Year

City

Batavia

Neighborhood

Batavia Business Park

Zip Code

60510

Market

Chicago

Property Type

Industrial - Warehouse/Distribution

Property Size

1,950 Sqft

Date Updated

28 May, 2021
Size: 1,950sf Office area: 350sf +/- Sprinklered: Yes, wet system Loading: (1) 10'x12' door Ceiling Height: 16' Power: 100 Amp 3 Phase. Additional power and 480V is available Lease Rate: $1385.00/month Gross for lease (plus $10.00 month/for water) Lease Length: 1-5 years Comments: Owner will expand office and/or power to suit.
read more
read less
Want more info on this listing?
Reach out to the broker for more info on lease terms and amenities
True
Spaces Available
Unit 111
see moresee less
Space Type

Industrial

Lease Rate

$1,385/Sqft/Year

Total Space Available

1,950 Sqft

Divisible Space

No

Min Divisible

1,950 Sqft

Max Contiguous

1,950 Sqft

Possession Type

Immediate

Lease Type

Modified Gross

Renewal Option

Yes

Sub Lease

No

Suite

Unit 111

Scott Morken
Morken & Associates
(630) 567-7804
Contacts

Scott Morken
Morken & Associates
(630) 567-7804
Highlights
1950 sf Unit. Well Maintained small condos. Units feature 16' clear warehouse, single air conditioned o?ce, bathroom, (1) 10'x12' Drive in Door.
Conveniently located in the Batavia Industrial park east of Kirk and south of Fabyan road in Batavia, IL. Situated 6 miles from I-88 Farnsworth exchange.
Contact Listing Broker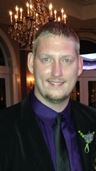 Scott Morken
Morken & Associates
(630) 567-7804