1966869
2620 N Farnsworth Ave - Availability Details
2620 N Farnsworth Ave, Aurora, IL 60502
For Sale

$2,000,000

City

Aurora

Neighborhood

Big Woods Marmion

Zip Code

60502

Market

Chicago

Property Type

Industrial - Flex - Industrial

Property Size

10,000 Sqft

Date Updated

28 May, 2021
10,000 SF freestanding building with a drive in door and approximately 1.24 acres.
read more
read less
Want more info on this listing?
Reach out to the broker for more info on lease terms and amenities
False
Contacts

Scott Morken
Morken & Associates
(630) 567-7804
Highlights
Great Location near I-88.
Frontage on Farnsworth Rd.
Abundant Parking.
Possible new development for Casino right down the street!
Drive in door.
Contact Listing Broker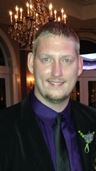 Scott Morken
Morken & Associates
(630) 567-7804