For Lease

$50/SF/YR

Property Type

Office

Property Size

40,000 SF

# of Floors

2

Average Floor Size

20,000 SF

Property Tenancy

Multi-Tenant

Year Built

2011

Date Updated

Dec 09, 2021
• At the intersection of West Putnam Ave and Holly Hill Lane
• ADA Compliant Elevators
• Boutique medical office building
• Join a prestigious tenant roster that includes WestMed Medical Group, and CVS Pharmacy
• Two-Level Parking Garage (5.5 Spaces per 1,000 SF)
• Surface parking also available
read more
read less
Want more info on this listing?
Reach out to the broker for more info on lease terms and amenities
True
Spaces Available
Partial Second Floor
see moresee less
Space Type

Medical Office

Lease Rate

$50/SF/YR

Total Space Available

2,500 SF

Additional Space Type

Office Building

Floor

2

Divisible Space

2,500 - 2,500 SF

# Of Parking Spaces

150

Available Date

30 Days

Lease Type

Net

Call For Terms

Yes

Sublease

No
• At the intersection of West Putnam Ave and Holly Hill Lane
• ADA Compliant Elevators
• Boutique medical office building
• Join a prestigious tenant roster that includes WestMed Medical Group, and CVS Pharmacy
• Two-Level Parking Garage (5.5 Spaces per 1,000 SF)
• Surface parking also available
Location
City

Greenwich, CT

Neighborhood

Chickahominy

Zip Code

06830

Market

Bridgeport New Haven
Contacts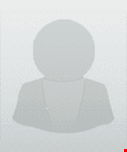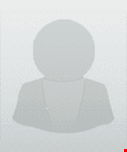 Frequently Asked Questions
How many active listings are there at 644 W Putnam Ave?
At present, there is 1 space listed at 644 W Putnam Ave.
What's the size and rental rate of the largest space available at 644 W Putnam Ave?
Currently, the largest rentable space at 644 W Putnam Ave totals 2,500 square feet. The space has an asking rate of roughly $50/SF/YR per square foot.
What is the total square footage of 644 W Putnam Ave?
644 W Putnam Ave totals 40,000 square feet, of which 2,500 square feet is rentable.
What year was 644 W Putnam Ave built and finished?
644 W Putnam Ave was completed in 2011.