For Sale

Contact for pricing

Property Type

Retail

Property Size

11,000 SF

Lot Size

0.32 Acre

# of Floors

2

Average Floor Size

5,500 SF

Property Tenancy

Multi-Tenant

Year Built

1919

Year Renovated

1980

Date Updated

May 17, 2022
A two-story building (street level and lower level) at the southeast corner of Main and Pine Streets in Louisville, CO with a deck and private parking lot. The corner has previously housed an opera house, drug store, and the famed Blue Parrot restaurant for nearly 100 years. The current owners purchased the building in January of 2017 and executed their vision of converting the building into a multi-use entertainment establishment.
read more
read less
Want more info on this listing?
Reach out to the broker for more info on lease terms and amenities
False
Location
City

Louisville, CO

Neighborhood

Louisville

Zip Code

80027

Market

Denver
Contacts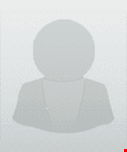 Brit Banks
Dean Callan & Company
Senior Broker Associate
(303) 945-2020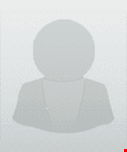 Torrey Patterson
Dean Callan & Company
Broker Associate
(720) 826-2291
Frequently Asked Questions
What year was 640 Main St built and finished?
640 Main St was completed in 1919.