For Sale

Contact for pricing

Property Type

Unassigned

Lot Size

33.61 Acre

Year Built

2025

Date Updated

Sep 26, 2022
The Village V parcels within Brighton's premier mixed use, master-planned community of Prairie Center are being off ered for multi-family and higher density, single family development. Prairie Center has excellent visibility, western views and great amenities, with direct access to shopping, Platte Valley Medical Center and nearby employment centers.
read more
read less
Want more info on this listing?
Reach out to the broker for more info on lease terms and amenities
False
Location
Walk Score ®

Car-Dependent (10)

Transit Score ®

Minimal Transit (17)

Bike Score ®

Somewhat Bikeable (29)
City

Brighton, CO

Zip Code

80601

Market

Denver
Points of Interest
Transportation
Eastlake & 124th
9.46 miles
Thornton Crossroads & 104th
9.65 miles
Jeppesen Terminal
9.71 miles
Northglenn & 112th
9.81 miles
Denver Airport
9.83 miles
Fuel station
Tesla Supercharger
2.38 miles
Murphy Express
2.78 miles
Parking
Off-Leash Dog Park Parking Area
6.73 miles
Open Space and Soccer Fields Parking
7.25 miles
Canopy Airport Parking
7.95 miles
Economy Lot West
9.59 miles
Parking Rows E-H
9.61 miles
Parking Rows J-M
9.65 miles
Hotels
Candlewood Suites
1.08 miles
Comfort Inn & Suites
1.12 miles
Hampton Inn Denver Northeast - Brighton
2.28 miles
Hyatt House Denver Airport
9.16 miles
Days Inn & Suites by Wyndham Denver International Airport
9.26 miles
La Quinta Inn & Suites
9.29 miles
Stores
Walmart Supercenter
1.99 miles
King Soopers Marketplace
5.00 miles
Contacts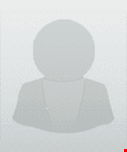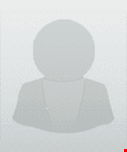 Frequently Asked Questions
What year was SEC Eagle Boulevard & S. 27th Avenue built and finished?
SEC Eagle Boulevard & S. 27th Avenue was completed in 2025.
Contact SEC Eagle Boulevard & S. 27th Avenue