1886940
4316 Landers Road - Availability Details
4316 Landers Road, North Little Rock, AR 72117
For Sale

$2,500,000

City

North Little Rock

Zip Code

72117

Market

Little Rock

Property Type

Retail - Freestanding

Property Size

18,544 Sqft

Lot Size

3 Acre

Date Updated

27 Apr, 2021
3+/- acres with Activity Center along the Central Arkansas US 67-167 Commercial Corridor
read more
read less
Want more info on this listing?
Reach out to the broker for more info on lease terms and amenities
False
Location
City

North Little Rock, AR

Zip Code

72117

Market

Little Rock
Contacts

Johnny Mitchum, MBA, MiCP, CPA(inactive)
Little Rock
(501) 940-3231
Highlights
3+/- acre tract with amazing 18,544+/- sqft activity center featuring basketball court, workout rooms, offices, meeting rooms,and a cafe!
State-of-the-art engineering makes this beautiful building perfect for a number of adaptive uses.
108 +/- parking spaces
Shared easement onto Landers Road and Smokey Lane
Tract 2 can be purchased along with Tracts 1 and 3, or can be purchased separately.
Surrounded by thriving businesses, essential services, and vibrant new commercial and infrastructure development projects!
Contact Listing Broker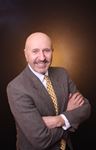 Johnny Mitchum, MBA, MiCP, CPA(inactive)
Little Rock
(501) 940-3231