1886944
1226 Kaufman Road - Availability Details
1226 Kaufman Road , Little Rock, AR 72211
For Sale

$322,340

City

Little Rock

Zip Code

72211

Market

Little Rock

Property Type

Other

Lot Size

0.74 Acre

Date Updated

27 Apr, 2021
At the high-traffic, high visibility intersection of Kanis and Kaufman Roads, between the onramp for I-430 and the Shackleford/Kanis Road crossway.
read more
read less
Want more info on this listing?
Reach out to the broker for more info on lease terms and amenities
False
Location
City

Little Rock, AR

Zip Code

72211

Market

Little Rock
Contacts

Johnny Mitchum, MBA, MiCP, CPA(inactive)
Little Rock
(501) 940-3231
Highlights
High-traffic and high demographic area
in the heart of the West Little Rock Medical Corridor
Strategically located on the west side of Kaufman, great potential for easement onto Shackleford!
Utilities at site
Perfect for a variety of commercial uses
Can be purchased separately or together with the other tracts in this development land portfolio!
Contact Listing Broker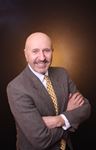 Johnny Mitchum, MBA, MiCP, CPA(inactive)
Little Rock
(501) 940-3231