2022 Industrial Real Estate Wrapped: Biggest Sales & Top Markets
The U.S. industrial real estate sector has been experiencing unparalleled growth in the last few years. Now that most of the supply chain constraints brought on by the pandemic have largely eased and trade logistics are picking up steam, investors have been homing in on the best-located and best-in-class industrial real estate assets across the country.
With that in mind, we used CommercialEdge market research data to look at the 50 largest industrial asset sales of 2022, as well as explore how top U.S. markets fared in terms of yearly sales volumes and average prices per square foot. See our findings below.
Key Takeaways
The 50 Largest Industrial Asset Sales of 2022
The 50 biggest industrial sales in 2022 added up to a total of $9.2 billion and were spread across 27 markets in 17 states. Of these, California markets claimed the most entries as 16 of the top 50 assets traded were located in the Golden State. Pennsylvania accounted for the second-largest group by state with seven of the top 50 sales located within the state, while New York and Florida shared third place, each contributing four entries.

Read on for key highlights of the top 10 industrial sales of the year and find the full list of the 50 largest industrial asset sales of 2022 in the table included below.
1

LogistiCenter at I-95 Wilmington – $392 million

The largest industrial deal in 2022 was the sale of the LogistiCenter at I-95 in Wilmington, Del. In February 2022, Macquarie Asset Management Real Estate paid $392 million for the asset, which represented nearly 15% of the $2.7 billion in total sales closed in the Philadelphia industrial market last year.

Incorporating roughly 3.8 million square feet of Philadelphia industrial space, the property commanded about $102 per square foot. Amazon was the sole tenant of the asset with a lease that's set to expire in 2041, although it also includes multiple five-year increment extension options.
2

640 Columbia St. – $332 million

Brooklyn, N.Y., claimed the second-largest industrial sale of the year when CBRE closed on 640 Columbia — a speculative development completed by DH Property Holdings. The three-story Red Hook property incorporates 400,000 square feet of Brooklyn industrial space and was the first multi-story logistics facility on the East Coast at the time of sale.
3

500 32nd St. SW – $326 million

The third-largest industrial sale of the year traded a fulfillment center in the greater Des Moines, Iowa, market. In Q1 2022, Capital Square 1031 paid a little more than $326 million in an arm's-length acquisition of Mesirow Financial's Amazon warehouse in Bondurant, Iowa.

Located at 500 32nd St. SW, the property incorporates 640,000 square feet of suburban Des Moines industrial space. It was the first Amazon fulfillment center in the state and reportedly claimed the highest recorded sale price in Polk County history.
4

CapRock Tropical Logistics Phase I – $272 million

Phase one of the core industrial logistics facility CapRock Tropical Logistics sold soon after its completion in Q1 2022. Following an extensive land assemblage acquisition process that involved more than 30 parcels, CapRock Tropical Logistics was developed on one of the largest and most sought-after industrial land sites remaining in the North Las Vegas submarket.

Incorporating 1.3 million square feet of Las Vegas industrial space across two buildings, the property was fully leased at the time of sale, which included Amazon as a tenant. Eventually, phase two will bring the project up to five buildings totaling 1.5 million square feet, which will make Tropical Logistics one of the largest industrial developments in the Las Vegas valley.
5

Pacific Gateway Industrial Park – $260 million

Rounding out the top five was an acquisition made by The Church of Jesus Christ of Latter-day Saints through its commercial real estate investment arm, Property Reserve, Inc. The Church paid upwards of $260 million for the Pacific Gateway Industrial Park located on what used to be a Boeing surplus yard in Kent, Wash.

According to statements made by Link Logistics — a Blackstone subsidiary and seller of the property in this transaction — at the time of sale, this price tag marked the largest single-asset deal on the West Coast since the start of the year. Incorporating nearly 824,000 square feet of Seattle industrial space, the property commanded nearly $316 per square foot. Completed in May of last year, the campus was fully leased at the time of sale, with tenants including aerospace company Blue Origin.
6

Medley Commerce Center – $241 million

In one of the largest south Florida warehouse deals of the year, Boston-based TA Realty paid $241 million for a sizeable logistics park located in the Miami submarket of Medley, Fla. Incorporating a little more than 1 million square feet of Miami industrial space, the Medley Commerce Center claimed a sale price of nearly $230 per square foot.

The warehouse complex was fully leased at the time of sale to a highly diverse mix of more than 40 tenants. The former owner, LACERA (Los Angeles County Employees Retirement Association), had previously acquired the industrial park in 1996 for $37 million.
7

Delco Logistics Center – $239.4 million

Minneapolis-based WPT Capital Advisors made a splash in entering the Pennsylvania investment market with this acquisition — a statement of trust in the value of Class A infill real estate situated along a key transportation corridor. Alliance HP previously purchased the 64-acre site in 2018 for $15 million. It later tore down the existing, outdated construction and developed two new facilities, all on spec.

Then, last year, the Delco Logistics Center — which totals 770,000 square feet of class A Philadelphia industrial space — sold for $239.4 million (or roughly $311 per square foot) while still vacant.
8

Prologis Pompano Business Park – $239.2 million

This strategically located asset is equidistant to Fort Lauderdale/Hollywood International Airport and Palm Beach International Airport. Originally built in the 1980s, Pompano Business Park spans more than 50 acres and remains one of the largest industrial parks in the area.

Prologis initially acquired the properties in several phases between 1998 and 2012. It then cashed in on the unprecedentedly strong demand for industrial space in Fort Lauderdale last year. Namely, Equus Capital Partners paid $239.2 million for the assemblage of warehouses — about $238 per square foot — which was reportedly a new record for industrial real estate investment in the market.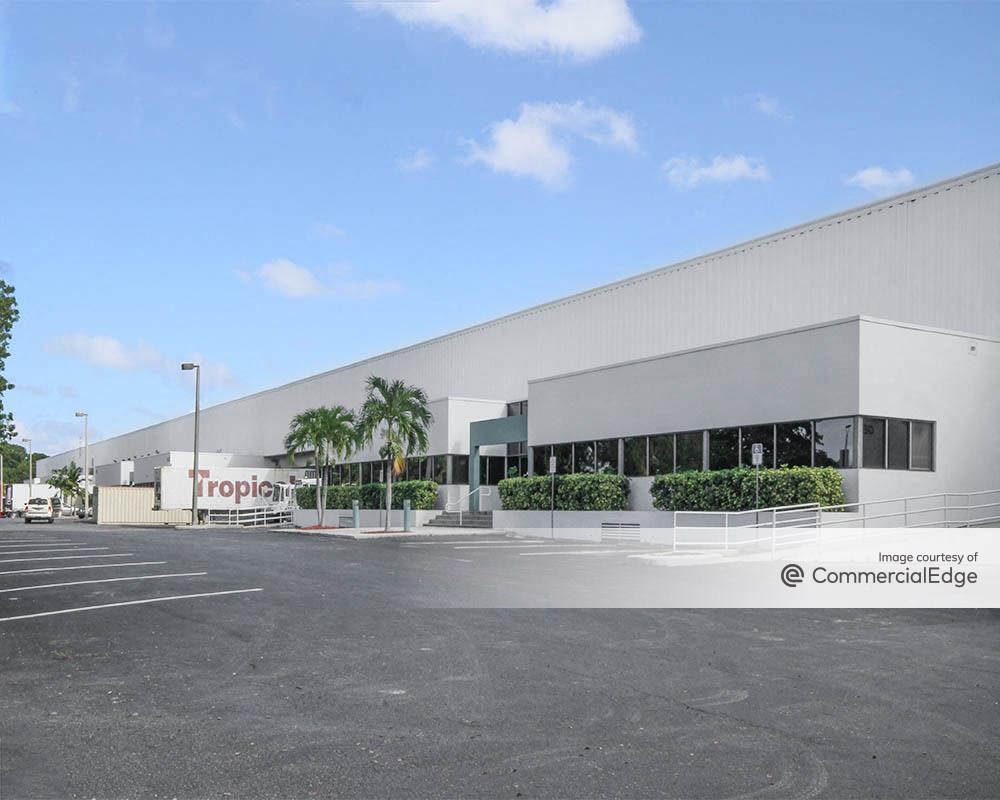 9

Brooklyn Logistics Center – $228 million

This was CBRE's second 2022 industrial purchase to make it into our top 10 largest deals of the year. Incorporating a little more than 211,000 square feet of East New York industrial space across two buildings, the highly coveted Brooklyn Logistics Center was reportedly purchased in an all-cash, off-market transaction.

With a price tag of $228 million, the property sale came down to roughly $1,080 per square foot — the highest such value on our list. The seller, Wildflower Ltd., previously purchased the property in 2019 for $23.5 million (or about $111 per square foot). One year later, the firm signed a long-term lease with Amazon to be the sole tenant at the site.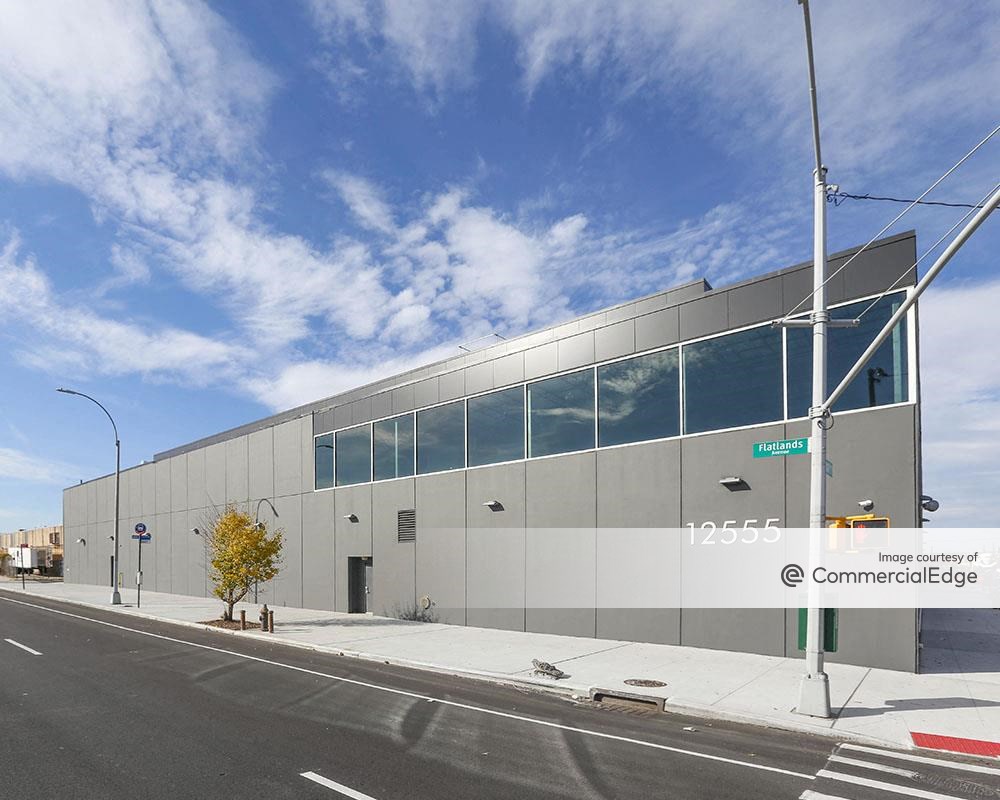 10

Link Logistics' Orlando Industrial Portfolio – $227.5 million

In Q1 of last year, Link Logistics cashed in on 1.3 million square feet of Orlando industrial space when Ares Management paid $227.5 million for several buildings of the Blackstone affiliate's local portfolio. Earning roughly $170 per square foot, the acquisition included properties in the Beltway Commerce Center and Lincoln International Corporate Park.

This transaction wrapped up the top 10 sales of the year and was the second of six assets sold by Link Logistics Real Estate to rank among the 50 largest deals of 2022. Formed by Blackstone in 2019, the last-mile logistics platform has reportedly quickly grown to be the owner and operator of the largest U.S.-only portfolio of logistics real estate.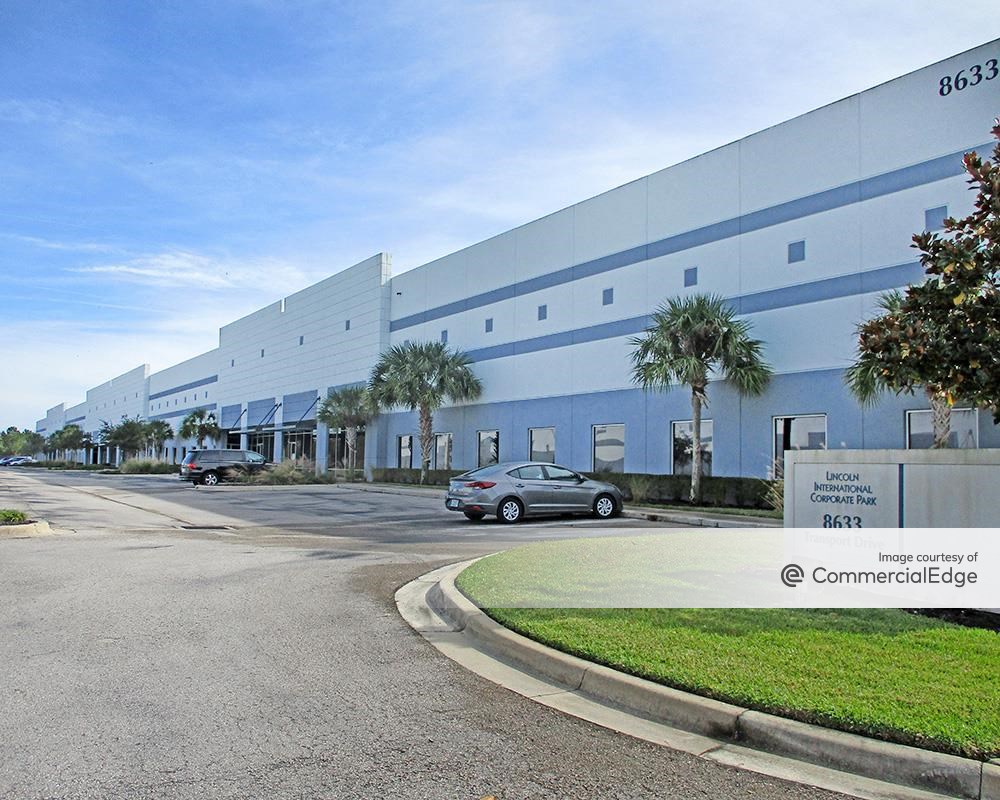 Dallas, Los Angeles & Inland Empire Lead Top Markets by Yearly Sales Volume in 2022
Sales data tracked by CommercialEdge showed that transactions of industrial properties equal to or larger than 25,000 square feet amounted to more than $88 billion last year. Despite a lower sales total than the nearly $126 billion recorded in 2021, the strength of the U.S. industrial sector has nevertheless been sustained.
In fact, industrial sales exceeded $1 billion in 22 of the top U.S. industrial markets tracked by CommercialEdge. Moreover, sales closed in the top three markets alone (Dallas; Los Angeles; and Inland Empire, Calif.) accounted for more than 20% of the national total for the year.
Specifically, transactions of Dallas industrial space amounted to the largest market sales total in 2022: Nearly $9 billion worth of assets traded across the metroplex for an average of $180 per square foot. Notably, the Dallas metroplex currently also leads in terms of development — with nearly 62 million square feet of new industrial space under construction as of last month, Dallas boasts the largest industrial pipeline for the third year in a row.
At the same time, sales closed in the Los Angeles industrial market amounted to the second-largest yearly sales total last year. More precisely, transactions of Los Angeles industrial space in properties larger than 25,000 square feet added up to $5.1 billion.
Not to be outdone, sales closed in the Inland Empire market landed a close third behind LA, adding up to a total of $5 billion last year. Notably, nine of the Inland Empire assets to change hands in 2022 ranked among the top 50 industrial deals of the year — the most ranking entries from any single market.
Next, deals closed in Chicago added up to the fourth-largest dollar volume last year. Despite averaging a sale price of $87 per square foot, Chicago industrial space sales amounted to a yearly total of $4.2 billion, thereby placing the market narrowly ahead of a strong Texas competitor.
Houston, Texas, rounded out the top five with a yearly sales volume of $4 billion. In particular, one Houston sale ranked 17th among the 50 largest deals last year: At the start of Q2 2022, South Korean firm Mirae Asset Global Investments paid $190 million for the Academy Sports + Outdoors corporate headquarters and distribution center located in Katy, Texas. The property spans 93 acres; incorporates 1.5 million square feet of Houston industrial and flex space; and is reportedly occupied by Academy under a long-term, triple-net lease.
Orange County Industrial Assets Sell for Nearly Triple the National Average Price Per Square Foot
Despite recording the 17th-largest sales volume last year ($1.1 billion), industrial asset transactions in Orange County, Calif., topped the charts for pricey products: With deals here averaging $369 per square foot, industrial space in Orange County traded for nearly three times the national average, which rested at $132 per square foot last year.
For instance, the $156 million sale of a FedEx-leased facility in Fullerton landed in 31st place. The 406,000-square-foot facility was sold by BlackRock affiliate Swiss Re for about $384 per square foot in October of last year. According to reporting by The Real Deal, Swiss Re previously acquired the property for $55 million ($135 per square foot) in 2014.
Neighboring Inland Empire industrial space was the second-most expensive in the country, with sales here averaging $289 per square foot in 2022. Notably, Los Angeles ranked third for this metric, although not too far behind its neighbor: Industrial space in LA sold for an average of $287 per square foot last year.
In the Pacific Northwest, Seattle boasted the fourth-most expensive industrial space in the country. Sales prices here averaged $246 per square foot and transactions that closed in the market last year amounted to $1.6 billion — the 13th-largest yearly sales volume, just behind Boston and Denver.
Staying on the West Coast, the Bay Area wrapped up the top five most expensive industrial real estate markets with an average sale price of $232 per square foot. Here, two Bay Area industrial sales ranked among the top 50 last year: The purchase of the Amazon-leased Cherry Logistics Center in Newark, Calif., by BentallGreenOak went for $138 million (ranked #38) and the acquisition of the Ardagh Group warehousing hub in Fairfield, Calif., by New York Life Real Estate Investors sold for $137 million (ranked #41).
The effects of e-commerce growth on global trade have driven industrial real estate development in the U.S. to effectively double during the last decade. Even so, recent reports show that, across the country, pipelines have yet to catch up with demand. And, even with millions of square feet of new industrial space being delivered each month, vacancy rates remain at some of their lowest values in years. Accordingly, both national and global investors are rushing to close on the best-positioned assets.
Methodology
All data used for this report was courtesy of CommercialEdge. The information presented herein was based on data retrieved on February 16, 2023, and referred to sales closed between January 1 and December 31, 2022. Only industrial properties equal to or larger than 25,000 square feet were considered.
For the ranking of the top 50 transactions, we excluded cross-market portfolio transactions, as well as industrial properties for which the primary use sub-type was recorded as "data center."
For market rankings by sales volume and price per square foot, we considered all transactions of industrial property that were at least 25,000 square feet in size. In the case of portfolio transactions, as well as deals for which dollar values were unpublished, values were estimated using sales comps based on similar sales in the respective market or submarket; the property use type; sale date; property size; location; and asset ratings.
Disclaimer
While every effort was made to ensure the timeliness and accuracy of the information presented herein, the information is provided "as is" and neither CommercialSearch nor CommercialEdge can guarantee that the information provided is complete. This content is for general informational purposes only. It does not constitute and should not be relied upon as a basis for any investment decision. The information presented is subject to change without notice and may or may not apply depending on the circumstances. Always contact a qualified investment consultant if you need advice regarding buying, selling or otherwise transacting in any investment.