Neighborhood Spotlight: Experiencing Coworking in Boston's Back Bay
If you find yourself in Boston, taking a walk through the city's iconic Back Bay neighborhood is a must. Here, brownstone meets concrete and glass and boutique shopping is interspersed with office buildings. Few areas can rival Back Bay's eclectic feel, and that's also true for the coworking options that this Boston neighborhood has to offer.
If you're in the city while working remotely and looking for a coworking space in Boston for a professional, amenity-rich telecommuting experience, rest easy: Back Bay has a wide selection of coworking offices with amenities and membership options to suit everyone. Here are just a few options that you can consider if you want to log on for work with a view of the Charles.
Prudential Tower – Regus
800 Boylston St., 16th Floor, Boston, MA 02199
Located on the 16th floor of Boston's second-tallest building (which Bostonians endearingly call The Pru), Regus Prudential Tower offers an amazing view of Boston's skyline, as well as a professional, stress-free work environment for when you're on the go. With large windows providing lots of natural light, you can stay focused and energized — which is doubly true when you consider the on-site coffee bars. Plus, the coworking office's ideal location means you're close to the Copley subway station, but you also have the option of on-site parking. Furthermore, parents have the additional convenience of a daycare, while the Prudential Center is a great social hub where you can connect with other people in your field or level up your business.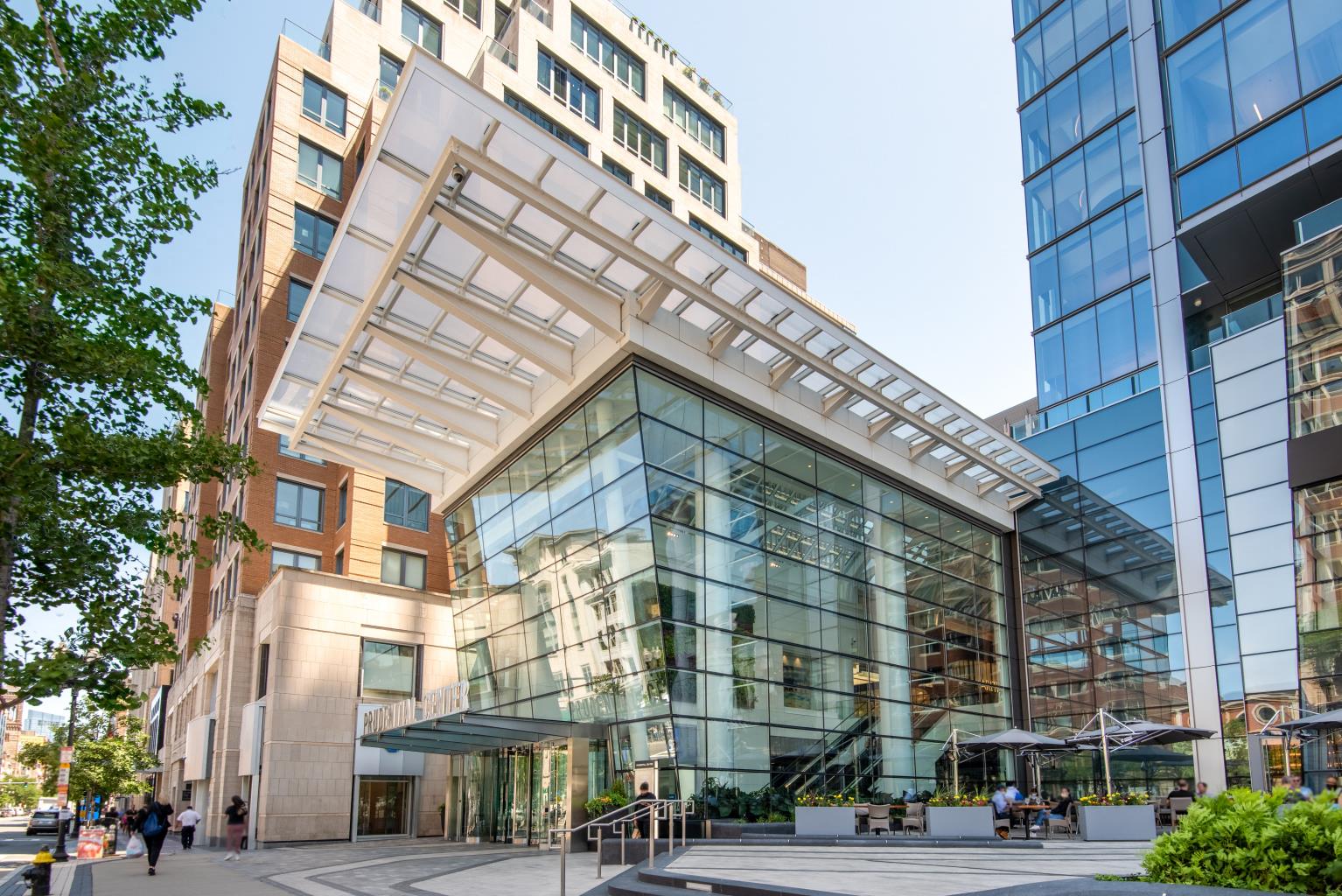 Newbury Street – Spaces
361 Newbury St., 3rd, 4th & 5th Floors, Boston, MA 02115
Newbury St. is one of Boston's most famous shopping destinations featuring hundreds of high-end shops. There's also a similar level of variety in terms of eateries, thereby giving you plenty of options for an energizing lunch or a dinner with clients. All of this makes Spaces Newbury Street one of Boston's hottest coworking offices and places you at the heart of Back Bay's bustling atmosphere. Location isn't this coworking space's only advantage, though. Beautiful design, high-speed internet and catering services are just a few of the upsides that Spaces Newbury Street has on offer. Here, you can opt for an open space membership, a dedicated desk or a private office that accommodates up to 15 members.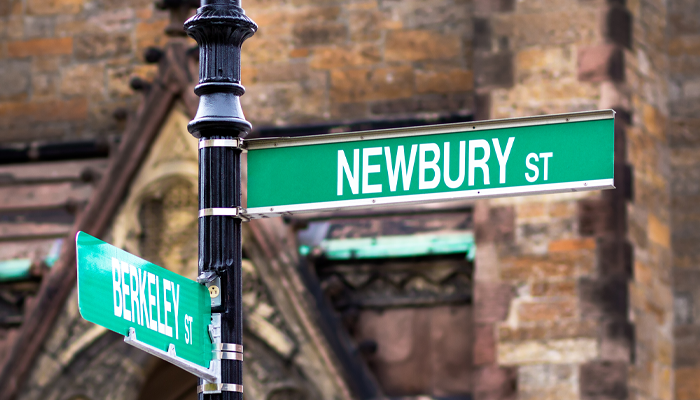 Workbar Back Bay
399 Boylston St., Boston, MA 02116
Workbar's Back Bay location is built with wellness and comfort in mind. Featuring an air-monitoring system to always ensure air quality within the office, this workspace is WELL-certified, meaning that it's held to a high standard of healthy building certification. This means that the open spaces, private offices, and rentable meeting rooms here will keep you or your employees healthy and productive. The office space is also committed to eco-friendliness as it features a smart energy efficiency and water conservation system. Other amenities include IT support, a mother's room, event space, phone booths and quiet areas. The building also features a concierge desk, bike storage, fitness center and hair salon so you can have several needs taken care of while working here. What's more, Boston's Public Garden is just a few steps away to offer peace and quiet in the bustle of the city. All you have to do is sign up for a membership.
Clearly, there's just so much to see and do in Back Bay that no presentation of the neighborhood could do it justice. And, Back Bay's variety is mirrored by its coworking spaces. Because you have so much to choose from, check out our selection of Boston coworking spaces that you can filter by location, price and preferred amenities. Alternatively, select a city from the list below to see what its coworking scene has to offer: