Life Sciences & Biotech Hub Planned for Dallas Pegasus Park
Lyda Hill Philanthropies and J. Small Investments recently announced their future-focused redevelopment plans for Pegasus Park. The project aims to boost the science and tech scenes in Dallas and turn the former ExxonMobil campus into a hub for innovation and social influence.
Exxon sold its 23-acre complex on Stemmons Freeway in 2015 during a massive consolidation of operations into its new Houston headquarters. Although the property had served as a call center, as well as a crisis center in the event of a natural disaster, it had been largely underutilized for more than 10 years at the time of Exxon's real estate restructuring.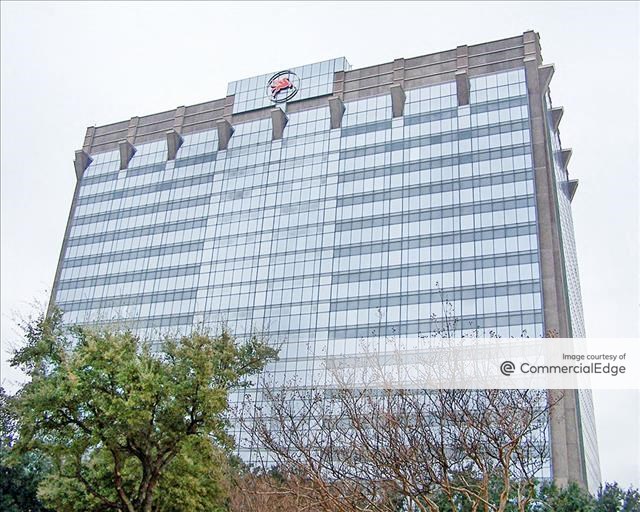 The centerpiece of the campus is Pegasus Place — a striking, 18-story tower originally built in 1970 to serve as headquarters for jewel retailer Zale Corp. It was famously featured in the classic science fiction thriller "Logan's Run," back when it still donned a gold glass exterior. This iconic tower, currently vacant, will now undergo another transformation.
Steve Davis, president of J. Small Investments, said, "It's a really big building with a lot of existing infrastructure. It brings us some exciting opportunities, and this project is a great example of that. When you are talking about attracting investment from companies from all over the world, the location is very important. This is a little bit of an island between the medical district and the design district, and we think this can be a catalyst for development around us."
Dallas-based architect GFF is in charge of giving the high-rise a new look, both inside and out. The Dallas Morning News reports that construction is already underway to gut and rebuild the tower. Renovations include changing the exterior glass and increasing energy efficiency. Furthermore, the tower and five other buildings that compose the Park will be modernized and endowed with state-of-the-art facilities and amenities, such as a high-tech conference center, biotech hubs and wet labs to serve the biotech community. Upon completion of the project — which is expected in 2021 — the campus will offer 550,000 square feet of Class A Dallas office space for rent to commercial tenants, as well as a 37,000-square-foot hub set aside for labs, training venues and offices in the life sciences space.
The biotech hub is designed to serve as an epicenter for regional innovation, which the partners hope will enhance the region's reputation in scientific and medical excellence.
Building a Better Dallas
"There are a lot of social impact associations in Dallas, and a lot of these organizations are in subpar space in older buildings with no access to great amenities," Davis said. "Lyda's vision was to create a space where all these groups can be together."
Lyda Hill Philanthropies supports medical and scientific research, education, environmental efforts and community development initiatives. Nicole G. Small, president of the organization, said, "With the pandemic, we don't need to explain to the world how important science is. We have tremendous assets in this community that have not been capitalized on, and we need the real estate to draw people in."
Roughly 150,000 square feet of space at the campus will be dedicated to social influence. Additionally, the "water cooler" hub will serve community, non-profit and philanthropic tenants by offering flexible office space and subsidized rent for tenants in the sector — along with access to philanthropic funds for furniture and infrastructure, and free or low-cost amenities and services — in order to help accelerate their missions.