Charlotte's Hearst Tower Changes Hands in $446M Deal
Atlanta-based Cousins Properties has completed the sale of Hearst Tower. The Uptown Charlotte office property changed ownership to locally based Truist Financial Corporation. Commanding a gross price tag of $455.5 million, the building sold for roughly $470 per square foot. The sale was first announced in December 2019, following the merger between BB&T Corp. and Atlanta's SunTrust Banks Inc., to form Truist Financial Corporation.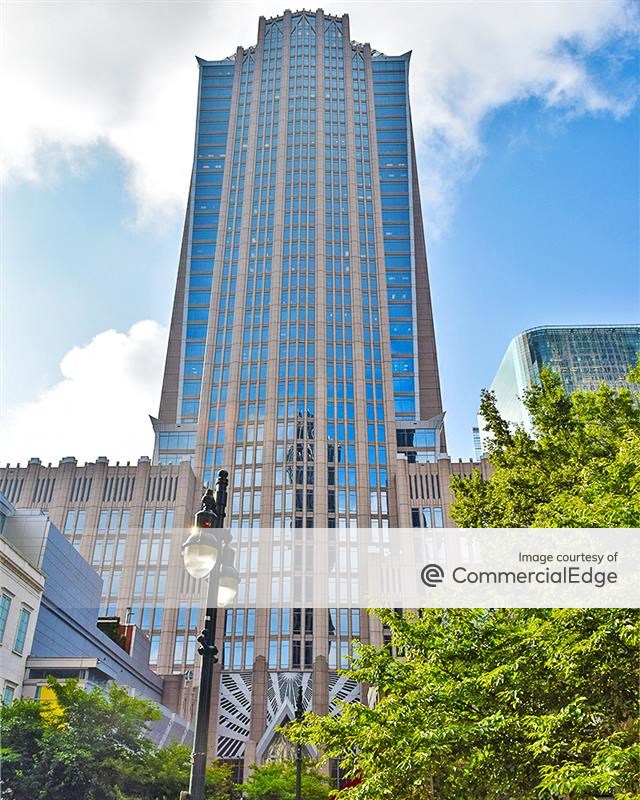 Soon to be renamed Truist Center, the 47-story trophy office tower will serve as the new bank's corporate headquarters. Completed by Trammell Crow for Bank of America in 2002, the Hearst Tower is currently the third-tallest building in town and encompasses roughly 970,000 square feet of Class A Charlotte commercial space. The tower's flared top and art-deco themed design, which incorporates solid vertical stone combined with bands of glass, make it easily distinguishable among the city's skyline. What's more, its lobby entrance on College Street features original metalwork from a 1920s department store in Paris (brass railings rescued from Au Bon Marche), and the exterior, lobby floors and elevator cabs boast accents of fine Chinese black granite.
Another distinguishing feature of the property is its 15-floor podium, which houses two floors of retail, several levels of parking (more than 1,400 spaces across floors 3 through 15) and a three-story trading floor designed by Skidmore, Owings and Merrill, and operated by Bank of America.
The office portion of the building — floors 16 through 46 — includes floorplates of roughly 24,000 square feet. Of these, Truist Bank operations are slated to occupy 561,000 square feet, backfilling Center City office space vacated by Hearst Communications, Bank of America and law firm K&L Gates.
Hearst Communications is moving into three floors at Toringdon 7, the newest building in the Toringdon office park in South Charlotte. The company had previously operated in the Hearst Tower for 17 years.
Bank of America opened the tower in 2002 to accommodate its rapidly expanding operations in the Uptown area. The bank then sold the tower in 2012 to Parkway, which later became part of Cousins Properties. Bank of America is slated to fill 23 floors at its namesake skyscraper, just across the street from the soon-to-be Truist Center.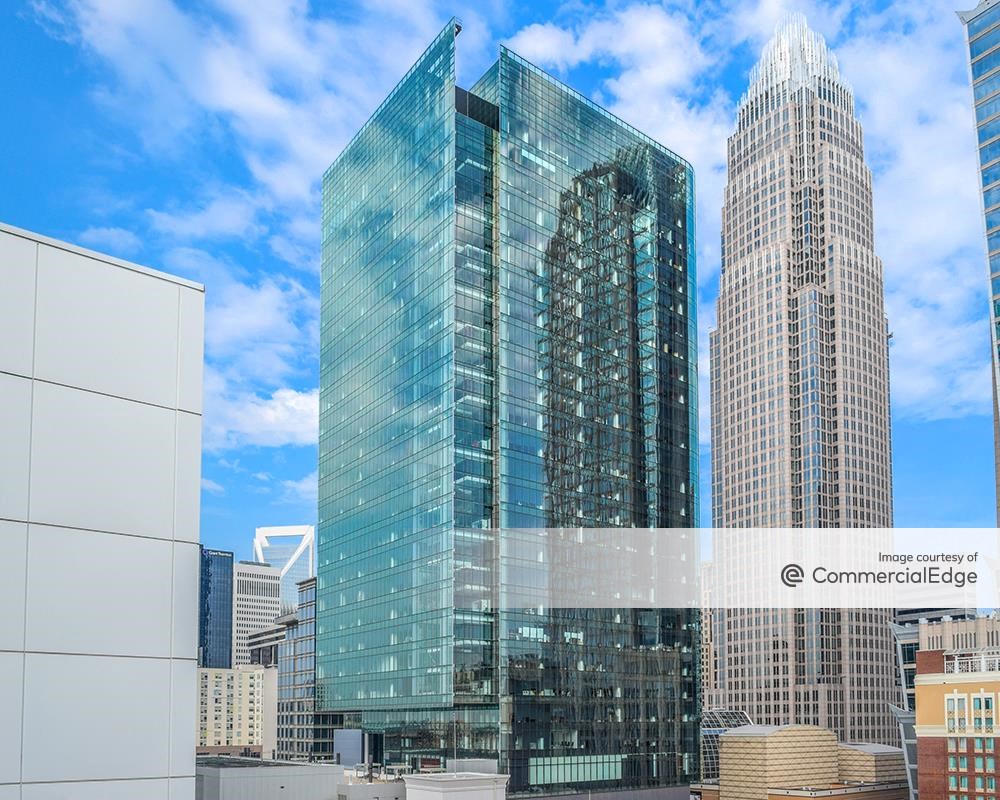 Colin Connolly, president and CEO of Cousins Properties, said the company "is proud to have partnered with Truist as the bank establishes its corporate headquarters in Charlotte. After the completion of this sale, Cousins continues to own a large portfolio of trophy office assets in Charlotte and looks forward to future opportunities to create value for our shareholders in this core Sun Belt city."
Trophy office assets remaining in Cousins Properties' Charlotte portfolio include the Bank of America Plaza, Fifth Third Center, Dimensional Place, Gateway Village and NASCAR Plaza.
Property images courtesy of CommercialEdge.