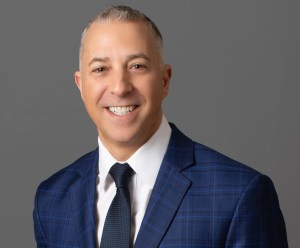 Investing is a long-term enterprise, allowing one to build wealth incrementally over the years. Those who remember this tenet are more likely to keep a steady hand even in a bear market, which as any seasoned investor will tell you, can actually bear fruitful investment opportunities.
Amid fears the U.S. may already be in a recession, triple-net-lease properties can both hedge against near-term downturns and create long-term appreciation for an investor's portfolio. Over the short term, the net-lease structure shifts any inflation-bloated prices for services and materials to occupiers, not owners. In addition, landlords are protected from the impacts that real-time market fluctuations have on tax and operational expenses since these are the tenants' responsibility.
"Buy low, sell high" is an investment maxim across every asset class, including real estate. If a down market lowers a property's value, well-capitalized investors can acquire it at a discount, provided they're willing to assume the risk. By holding the asset, repositioning it if necessary and selling when market conditions improve, investors can come out on top. And because net-lease assets provide a steady income stream and net-lease funds have consistent dividends, they are an ideal vehicle for holding through ups and downs and building long-term wealth.
The Growth of Medtail
While net-lease is a strong bet going into a recession, those properties geared toward health-care tenants are especially resilient. Health-care real estate was a growing sector prior to the pandemic and has only strengthened since. An aging population and the necessity of health-care services in good times and bad are key demand drivers, but the performance of the asset class is also being driven by other factors.
The "medtail" trend of providers migrating off of hospital campuses and into lower-cost neighborhood settings —often in established commercial corridors close to where their patients live and work—has created competition for well-located buildings that, in their past life, may have been traditional retail.
Moreover, when medical practitioners settle on an off-campus location, it's often cost-prohibitive for them to leave, as many are heavily invested in equipment that is difficult to move and expensive to replace— especially now.
Because of these factors, demand for medical space in patient-proximate locations has not flagged in recent years, with most tenants entering into long-term leases when they find a building that suits their needs or sell their existing space to a net-lease investor. Some are associated with large health-care systems or national operators and thus come with high-credit backing.
The health-care sector is only going to continue to grow. That's why earlier this year, my firm, Alliance Consolidated Group of Companies, launched a $50 million health-care real estate fund designed to pursue net-leased medical and veterinary properties in high-growth markets across the country. Despite headwinds in the market at large, we expect the fund to outperform expectations, underscoring our confidence in the net-lease health-care asset class going forward.
This bear market will have a large impact on corporate stocks and funds, with even more of a blow to upstarts like cryptocurrencies and NFTs. Real estate, and net-lease healthcare in particular, will prove to be a solid investment class just as it has in previous downturns, especially for those willing to keep their money in the market and invest for the long term. After all, nothing epitomizes the marathon-not-a-sprint approach more than commercial real estate investing.
Ben Reinberg is CEO of Alliance Consolidated Group of Cos.