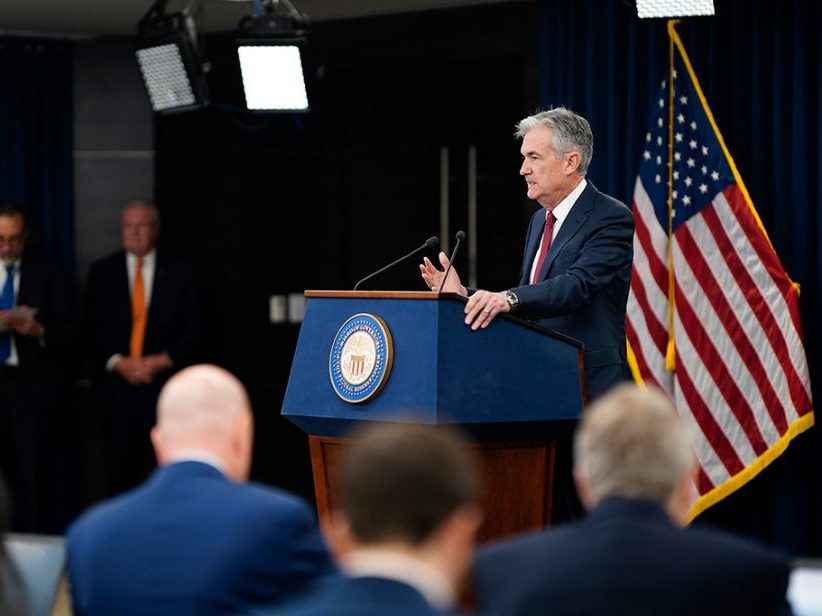 The Federal Reserve has cut interest rates by a quarter of a percentage point, the second cut in seven weeks and just the second since the Great Recession. Fed Chairman Jerome Powell announced the cut at a press conference Wednesday afternoon, citing global risks and muted inflation as reasons for the step.
"In light of the implications of global developments for the economic outlook as well as muted inflation pressures, the Committee decided to lower the target range for the federal funds rate to 1-3/4 to 2 percent," the Fed explained in a statement.
---
READ ALSO: How Interest Rates are Altering the CRE Outlook
---
The hike follows weeks of public pressure from President Trump to cut rates again. However, minutes after Powell made the announcement, Trump expressed his displeasure, tweeting that the central bank and its chairman had "failed again" and calling Powell a "terrible communicator."
Powell's announcement comes on the heels of a 25 basis-point rate cut in July, the central bank's first such move since the Great Recession. That decision followed a June meeting that hinted at rate cuts if the economic expansion continued to weaken. Most observers predicted that Wednesday's rate cut would follow the two-day meeting of the Federal Open Market Committee.
This past December, the Fed announced the fourth and final interest rate hike of 2018. At the time, Powell cited a healthy job market and strong economic growth as reasons for the quarter-point increase, which was also intended to help tame inflation. The bank also cut the projected number of hikes for 2019 from three to two.
The impact on CRE markets
Real estate economist Hugh Kelly was not surprised by the cut, which he said the markets had been expecting.
"Clearly the Fed is concerned that the economy is more fragile than has been popularly thought," Kelly told Commercial Property Executive. "That's reflected in the rate cut, and also the 'lite' Quantitative Easing being considered."
Kelly went on to say that the deceleration in GDP and job growth forecast for the 2020s by the Congressional Budget Office has not been priced into the financial markets or the commercial real estate markets, and if job growth numbers fall to a certain figure, that's when CRE prices could take a hit.
"When (not if) that number falls to 100,000 or below, sometime in the next 9-12 months, commercial prices will be affected negatively," said Kelly. "Investors will see values drop, and mortgage defaults may start to appear in greater numbers. Real estate has not repealed its cyclical character, and I fear we have taken value growth for granted. Bad assumption."